Introducing Procell – the New Duracell Industrial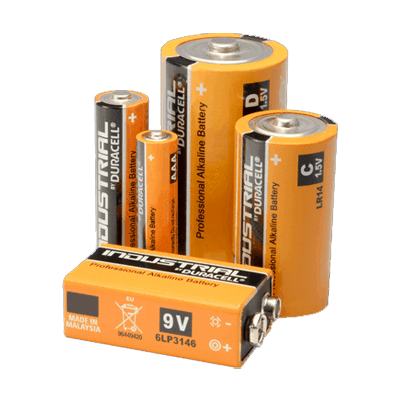 If you rely on Duracell Industrial to power your applications, we have some important news…. they are getting a new look! Industrial by Duracell will be replaced by the new Duracell Procell Range from October 2019. The new look cells are not just getting a make over, Procell have been redesigned to improve performance.
The new Procell range come with additional benefits vs. their Industrial Alkaline AAA, AA, C and D predecessors.
Longer Lasting
Procell Provide better longevity in your professional devices when compared to Industrial Alkaline. Saving on operating costs associated with battery replacements.
Superior Cell Design
The new design uses the highest quality materials and manufacturing process, ensuring they perform reliably and are consistent.
Greener Credentials
Packaging for the Procell range is similar to the Industrial range. Their lower packaging results in less waste and is fully recyclable.
The new Procell range has some impressive Nominal Capacity figures for Alkaline cells. View their capacity and full Technical Data sheets in the table below.
Duracell Industrial will no longer be available on the website. It is however still available to account customers in limited numbers. Once we run out of the Industrial product line it will automatically be replaced by the new Procell range.
If you are an account customer and have any questions, please contact one of our friendly team.
New Procell Intense Range
Procell have introduced a new Intesne range, specifically designed for high power applications. You can read more about them on our blog or view the range.