Saft's LS and LSH range. What is the difference?
Based just down the road from their UK manufacturing plant, we have forged a close relationship with Saft Batteries. Becoming an authorised distributor of their cells to the UK market while also using them in our own custom battery packs. We hold a large stock of their LS & LSH range and can take enquiries for other Saft products.
Both the LS and LSH range use Lithium-Thionyl Chloride (Li-SOCl2) chemistry. Making them perfectly suited to high-energy and high-voltage requirements in temperatures ranging from -60°C to +85°C.
The LS and LSH range are commonly used with following Market Sectors:
Utility Metering
Tracking
Security
Oil and Gas
Military & Defence
Oceanographic
Internet of Things
Professional Electronics
Compliant with IEC60086-4, IEC60079-11 and UL1642 certification, they are also compliant with the European RoHS and REACH directives.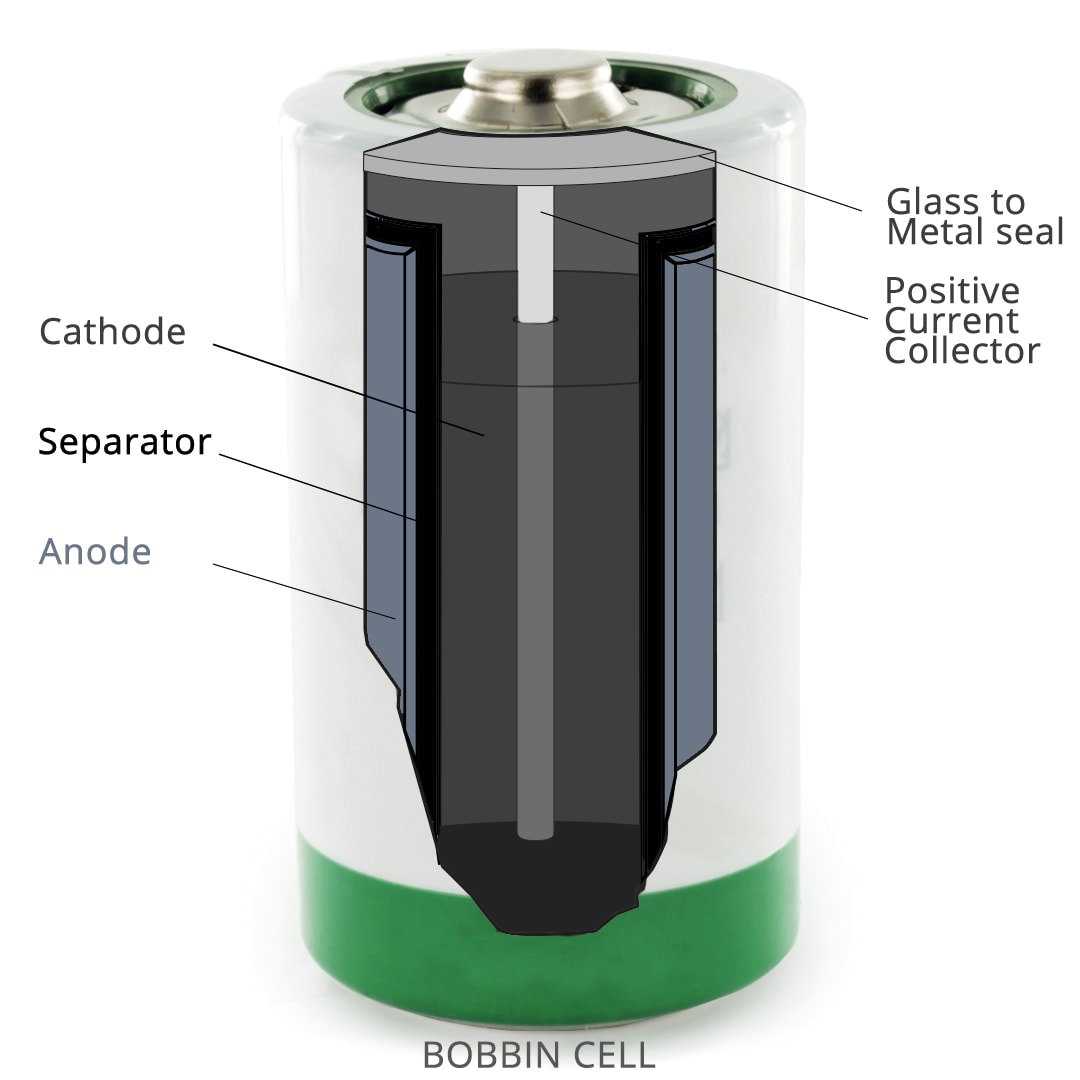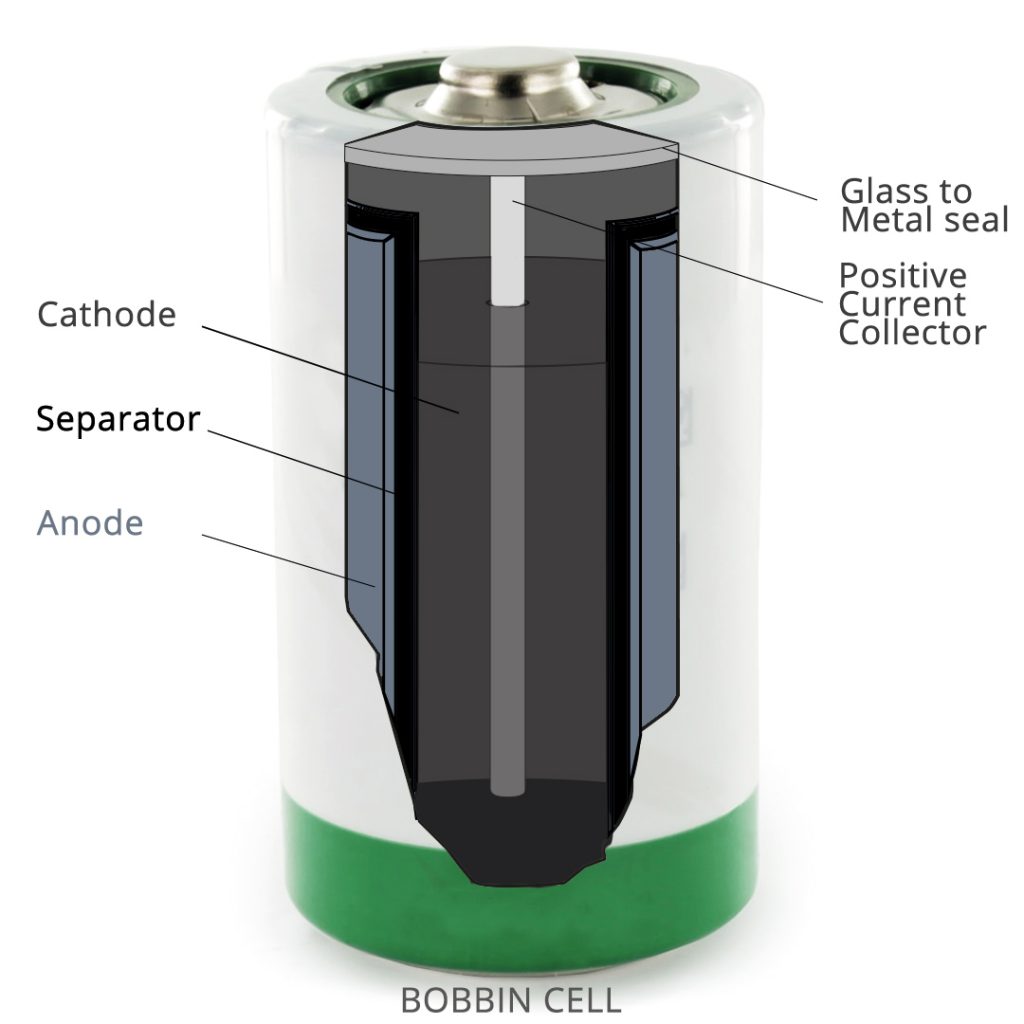 LS Energy Range
The Saft LS range have a bobbin cell construction to allow for the maximum amount of active materials; leading to more energy capacity than the Spirally wound LSH range.
LS cells are available in 1/2AA, AA, 2/3A, A, C & D sizes.
LS cells are designed specifically for long term use in applications that have a base current measurable in Microamps (µA). They can handle periodic pulses between 5-150 Milliamps (mA) but can go up to 0.4 Amp with the Saft LS33600 D cell. Depending on the frequency and type of pulse, the LS range can last between 5-20+ years in operation.
If this sounds like the perfect battery for your application you can view more information on our partners page or contact us.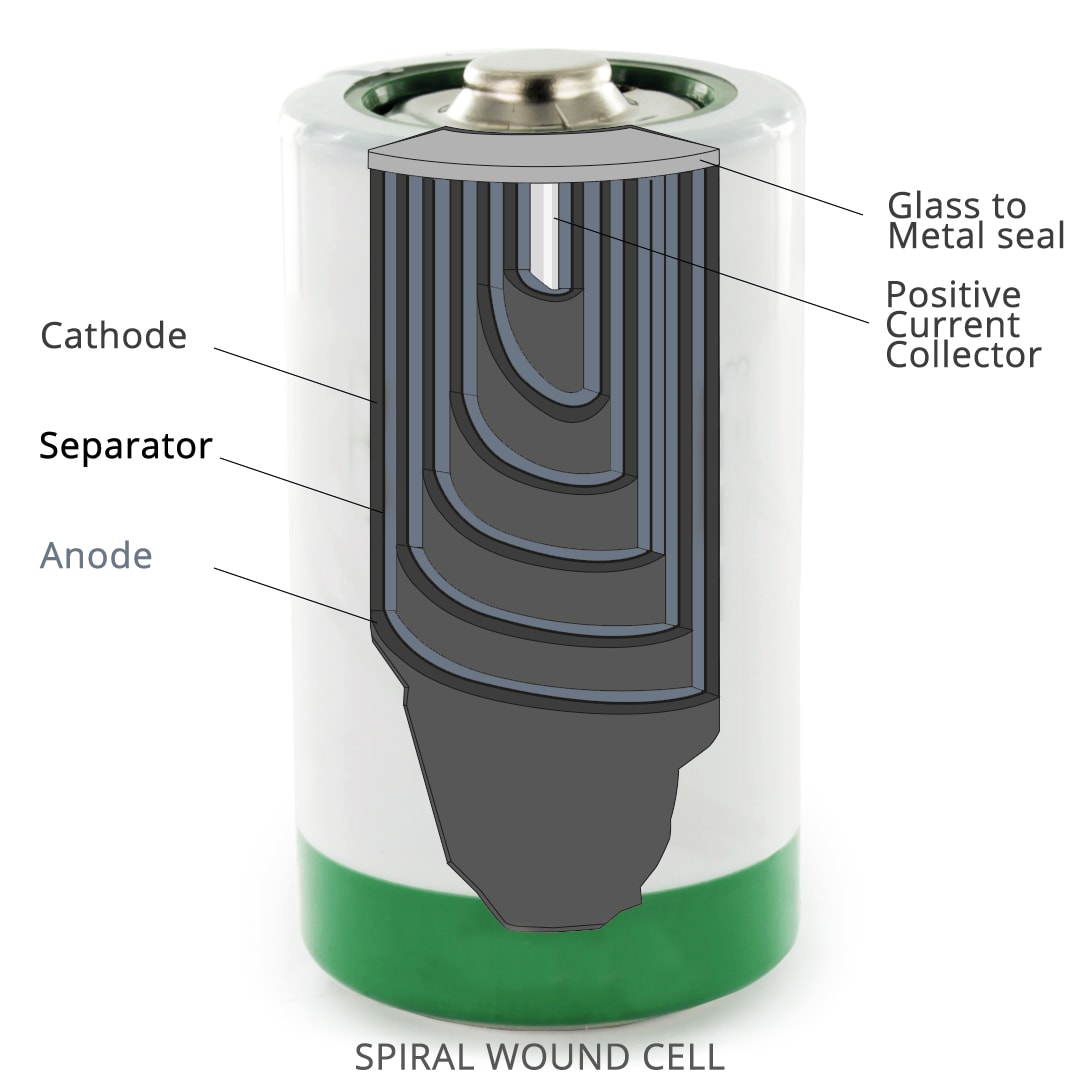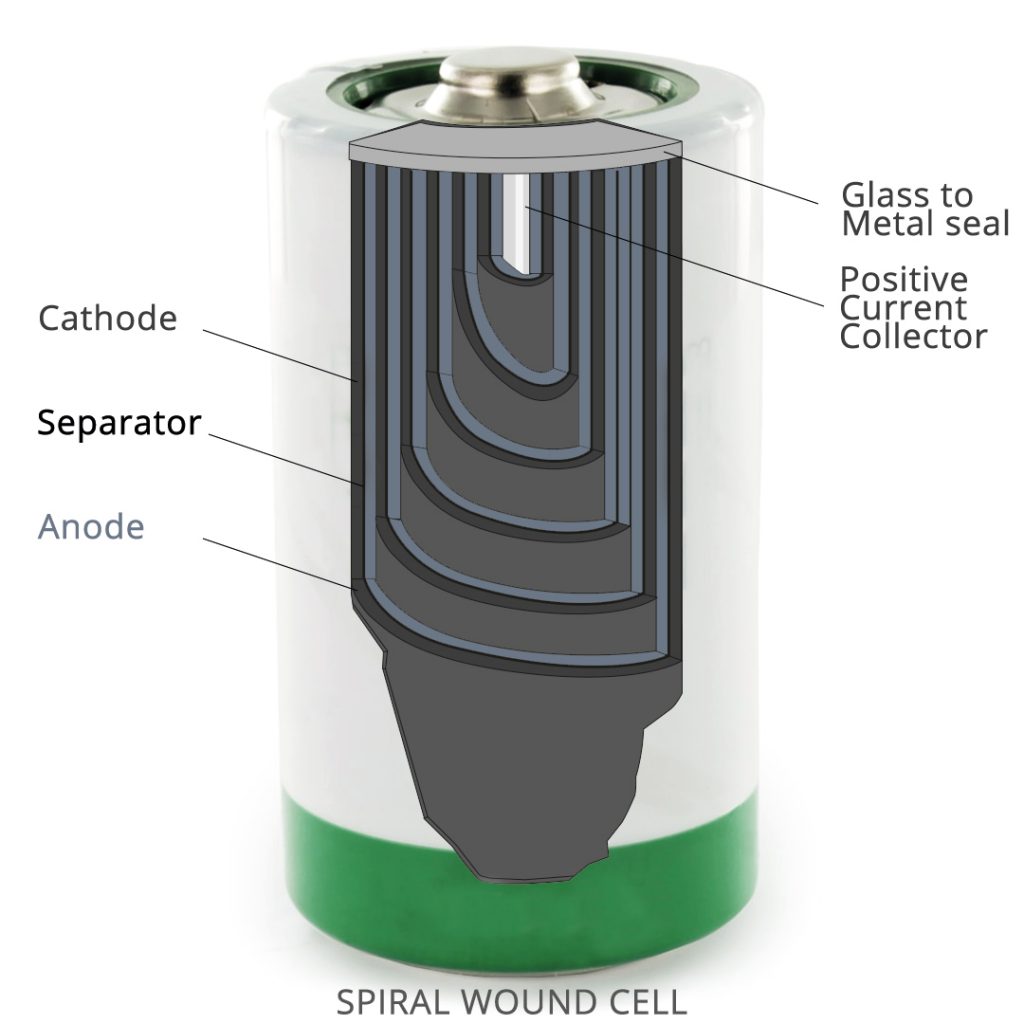 LSH Power Range
LSH cells have a spirally wound construction, allowing for higher pulse rates. The LSH20 has a max pulse discharge rate of 4.0A. They can last between 2-10 years in applications with low base currents with periodic pulses typically between 50mA – 2 Amps.
They can also be used in applications that require continuous currents between 0.1-1.8 Amps.
LSH cells are available in C and D sizes.
If this sounds like the perfect battery for your application you can view more information on our partners page or contact us.
Safts LSP Range
Saft introduced a new range called the LSP in 2020. It is a new, efficient, hybrid approach combining the characteristics of the Saft LS LSH range. The LSP range combines the reliable, low self-discharge characteristics of the LS range of Li-SoCl2 with a Lithium-ion Capacitor. Allowing the battery to meet operational lifetime of 10 years or more while being able to deliver higher pulses of current than the LS range.
If the LSP range sounds like the perfect battery for your application contact us.