Better Health At Work Award Bronze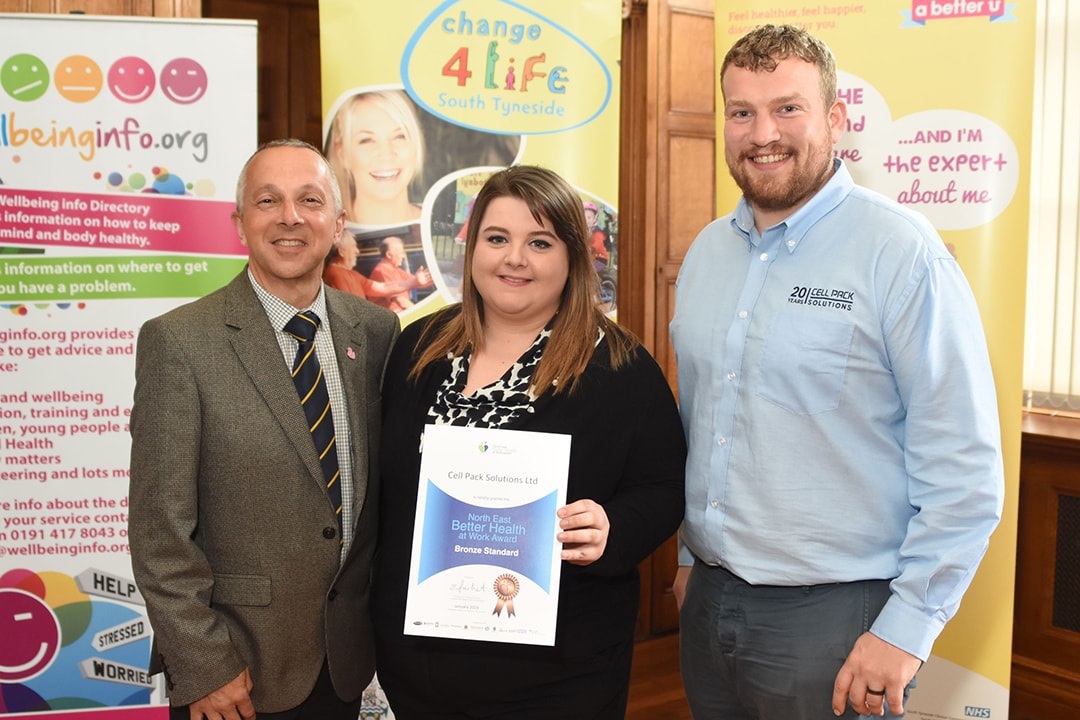 Our health advocates attended an award ceremony at the Town Hall to receive the Bronze Better Health at Work Award. As it's been our first year, we've had to start at bronze level before setting our sights on Silver.
During our Bronze award we have worked through 3 health campaigns to raise awareness among our workforce. The topics, which were picked by staff included Cancer, mental health and healthy eating. Some of the highlights of the award have been the Llyods Pharmacy Health Checks; Taking part in the Relay for life and increasing conversation around mental health.
As a result of the award we have seen an increase in staff caring more about their health. Some have really upped their exercise and have even become regulars in Park runs, running 5k's each time. The Award has created a real buzz around the place when it comes to getting active. Which we hope to build upon during our Silver Award.