GP Batteries Visit Cell Pack Solutions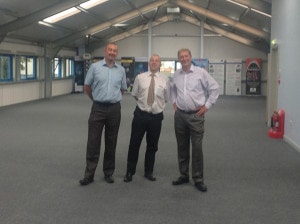 We were very pleased to welcome both Jim Brogan and Graham Verity from GP Batteries to our new building.
Since its establishment under the Gold Peak Group in Hong Kong, GP Batteries has rapidly expanded to become one of the world's major suppliers of primary and rechargeable batteries. It is the largest consumer battery manufacturer in China. It supplies an extensive range of battery products to original equipment manufacturers, leading battery companies as well as consumer retail markets under its own GP brand name.
Cell Pack are proud to be classed as an Authorised Distributor of their products here in the UK.
We work very closely with the GP Team in the UK to offer both sales support and Battery Pack Assembly opportunities particularly within the industrial market sectors.