Authorised Stockist for GP Batteries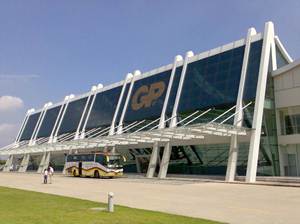 Our company has come a long way since we started over 13 years ago. In those days it was a fight to get established with the big name battery manufacturers, being new with no credit history. We had to overcome entrenched relationships and we had to build our credibility. Over those years we have overcome many hurdles and we have built some excellent relationships ourselves.
It has been our stated policy to be the best at what we do and to be the best we need to ensure that we supply the best product with the best quality standards. You will see from our list of Brands that we support, that they are some of the best known in the battery world.
GP Batteries International Limited has been listed on the main board of the Singapore Exchange Securities Trading Limited since 1991. The group is principally engaged in the development, manufacture and marketing of batteries and battery-related products.
Since its establishment under the Gold Peak Group in Hong Kong, GP Batteries has rapidly expanded to become one of the world's major suppliers of primary and rechargeable batteries. It is the largest consumer battery manufacturer in China. It supplies an extensive range of battery products to original equipment manufacturers, leading battery companies as well as consumer retail markets under its own GP brand name.
GP Batteries' production facilities are located in Singapore, Hong Kong, China, Taiwan, and Malaysia, supported by marketing and trading offices across Asia, Europe and North America. The group currently employs approximately 9,800 people worldwide and occupies a total floor area of approximately 297,000 square metres. GP Batteries' UK office and distribution centre is located in Wellington, Somerset.
Established in 1993, the UK division has grown its business annually in both the industrial and consumer markets, forming strategic partnerships with key companies and firmly establishing the GP brand name.
Here at Cell Pack Solutions Ltd, we are proud to say that we are now strengthening our relationship with GP in the UK even further as an Authorised Stockist. We will be holding a much higher volume of stock to service a wider range of customers.
In particular we are going to be servicing the industrial sector for NiMH batteries and Custom Battery Packs. You can check out the GP Batteries Rechargeable Batteries Range on our Online Shop.