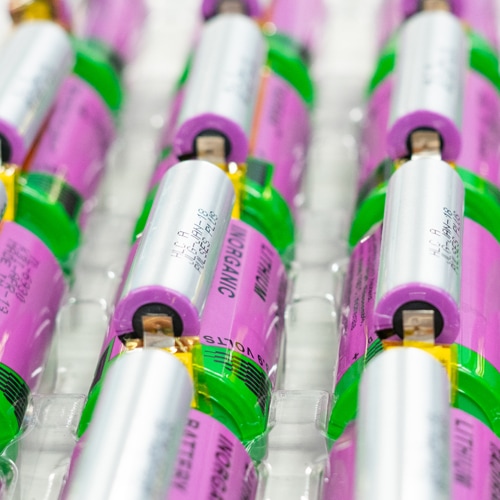 During the global COVID-19 pandemic, Cell Pack Solutions are doing everything possible to keep the key supply chain moving. With extra safety measures in place, our staff are continuing to work to ensure the supply of batteries doesn't stop. Batteries that power applications our society depend upon, including the fantastic work the NHS are performing at this time.
As well as supplying cells and battery packs directly to the NHS and other organisations in the medical sector. Our biggest focus is manufacturing battery packs for use in the Utilities industry, which are more vital now than ever before; not only to keep homes going, but also hospitals and other key work running.
We are keeping in contact with many of the companies we work with in the sector, to ensure the continuous supply of goods to them. By doing so ensures we play our part in helping the country's infrastructure run smoothly during this difficult time. It's something we have always known was important, but in times like we are facing, the importance is magnified.
How do batteries play their part in the supply chain
It's quite simple really… they ensure vital services you rely on continue running smoothly. The custom battery packs we design and manufacture power applications like remote sensors, data loggers and flow rate monitors. All of which ensure that the network of utilities operates without disruption.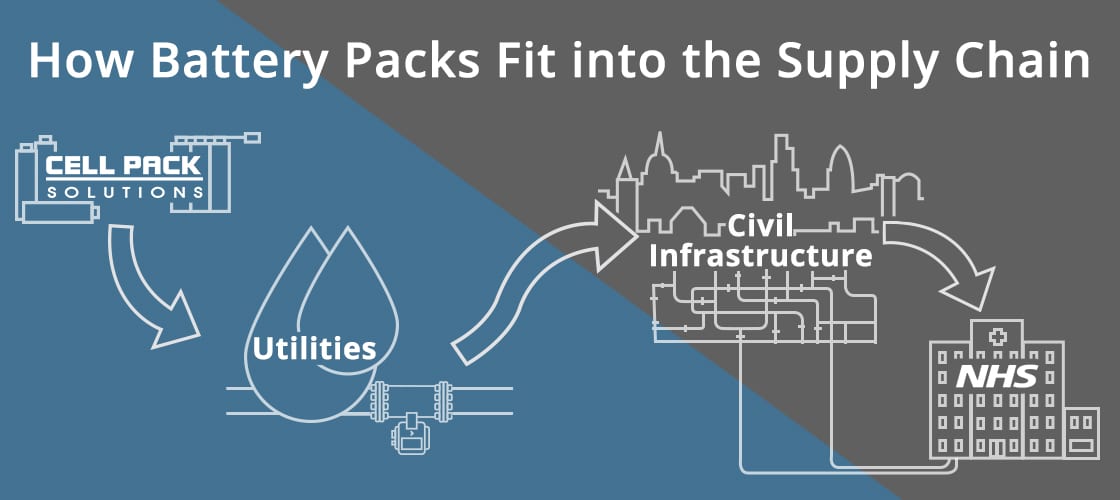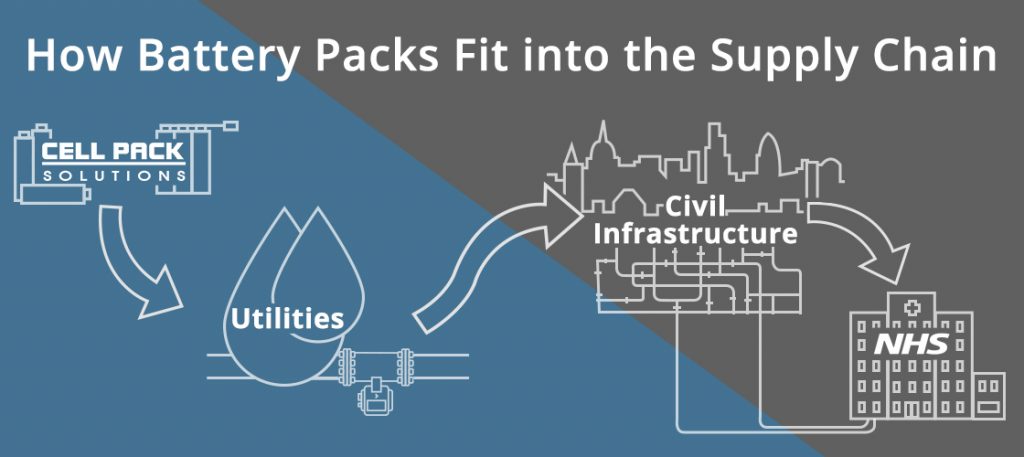 Without disruption, the country's civil infrastructure remains to run smoothly, particularly the country's Gas and Water systems. While that performs as expected, it not only improves people's lives within their homes, it is also crucial for services like the NHS to operate.
At this time, when the governments actions are solely focused on reducing stress on the NHS, we are proud to not only be supplying the NHS directly, but other crucial industries as well.