Tadiran Batteries Product Discontinuation
Tadiran Batteries has decided to discontinue the production of our "BEL" size batteries. This will effect the whole model range of this product which are listed below. Models: SL-840, TL-4986, TLH-4986 and the TL-5186. The replacement we are recommending is our TL-2450 battery and the high temperature version, TLH-2450. Data sheets are available on our website. The TL-2450 is ~2mm larger in diameter, but ~2mm less in height. The pin out is identical to the BEL cell and the capacity is significantly higher.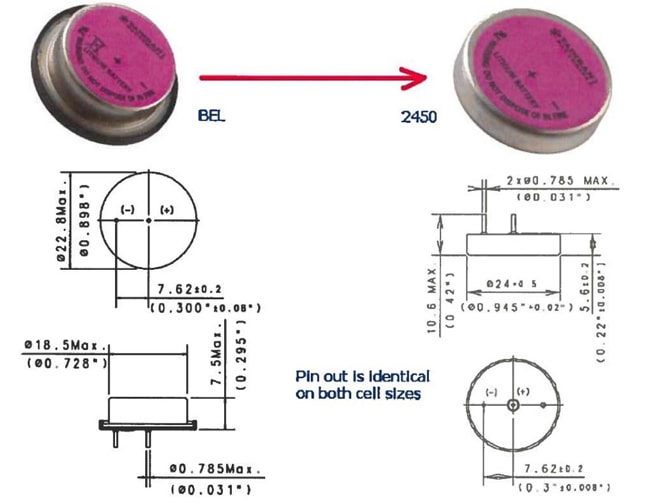 Orders for the product range "BEL" types: SL-840, TL-4986, TLH-4986, TL-5186 will be accepted through October 15th 2015 at the latest!
For more information regarding this Tadiran discontinuation notice, please contact us.