Petzl Range Update!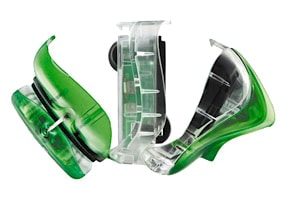 We have recently revamped the Petzl Range on our Online Shop to be more user friendly, containing a total of 8 categories for the various different areas of headlamps, accessories and safety equipment that we stock.
We invite you to come and have a look at this new and improved section of the site, and read up on all of the fabulous Petzl products that we sell. It could be that your an avid climber or simply that you enjoy night fishing, Petzl will have a product that suits you!
We also stock the Petzl PIXA Headlamps Range which have been specifically designed to be used by professionals in many industrial sectors .
These headlamps are perfect for those working in potentially hazardous environments as the entire PIXA range meets the following criteria:
ATEX standard: Usable in gaseous (Zone 2) and dusty (Zone 22) environments.
HAZLOC standard: Usable in gaseous (Class I Div 2) and dusty (Class II Div 2) environments, or in uncontaminated environments.
So come and take a look at our entire Petzl Range and we hope you find the new layout very easy to use and find the product that is perfect for you.