Meet the new LED Lenser SEO Range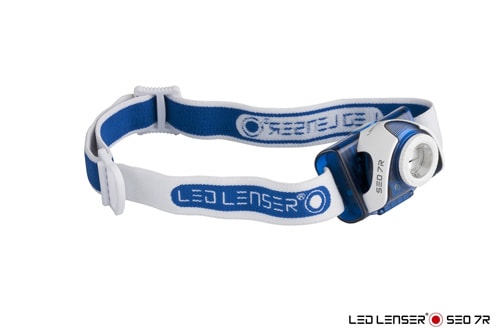 It has been a while since the last post here but we're back and we'll be bringing you faithful readers regular posts once more.
Today, I would like to introduce to you the brand new LED Lenser SEO range! LED Lenser have always made top quality headlamps but we believe they have outdone themselves this time with a new range of affordable and very practical headlamps for any individual.
There are currently four models from the range which we stock:
These get more powerful with a higher effective range towards the upper end of the range. All four models feature LED Lensers' Smart Light Technology for a power, low power and a signal function. The SEO7R also features LED Lenser's Optisense Active Light Measurement Technology which adjusts light settings automatically based on the situation.
Two in the range are powered by 3 x AAA batteries which are included but the SEO7R uses a lithium battery pack which can be charged via the mains or a USB cable.
Starting at under £35 and appearing in an array of colours, any one of these models is a great choice for any adventurist or night fisher and at such a low price they are incredibly competitive against similar products.
Buy your LED Lenser products with confidence knowing Cell Pack Solutions are an Approved LED Lenser Reseller, which is very reassuring as many counterfeits have been going around various online markets.