LED Lenser X21R (8421-R) Xtreme Rechargeable Torch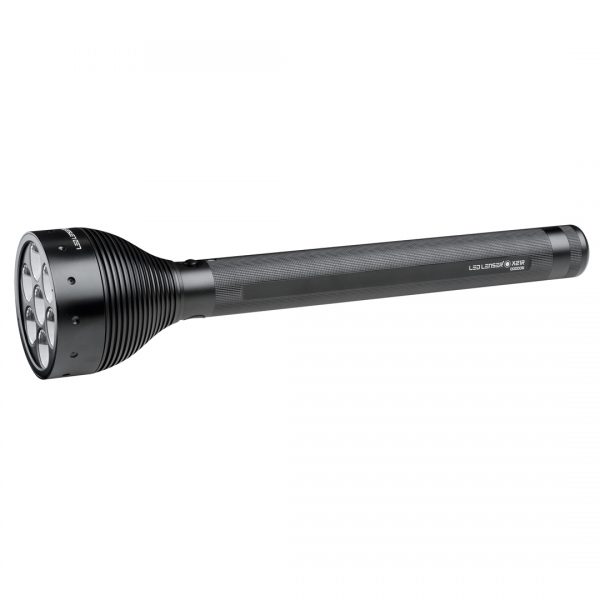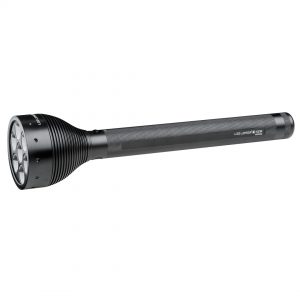 The LED Lenser X21R (8421-R) Xtreme Rechargeable Torch is quite simply the best torch we have ever sold. Recent purchasers have phoned us and reported back how far the light has beamed. I believe the torch heads know what they are talking about.
Torchie boy has become torchie man!
This rechargeable torch is a technological sensation. It has a light output of up to 1600 lumens*, controlled by our micro controller operated Smart Light Technology. All in all, 8 light functions and three light programs are at your disposal. Depending on application requirements, you choose the appropriate program and functions. In addition, you can decide for yourself whether you want to run the lamp in regulated or non-regulated mode.
You must have uses this lamp to be able to really appreciate it. Seven ultra-bright LED chips can be focused via seven individual lenses and produce and amazingly homogeneous, sharply defined circle of light. Particularly when in focus mode, the X21R provides a blazing beam that makes even car headlights look pale in comparison.
What's more: thanks to its charging method, this torch is not only eco-friendly but also very cost-efficient and it can run on the rechargeable batteries or four D cell alkaline batteries.
Features include:
Advanced Focus System – Spot to Flood Beam
Aircraft Aluminium Casing
Charging Cradle, Wall Mount and Carry Straps included in Durable Hard Carry Case
High Intensity CREE LED Light Chip
Quick – Cycle Switch System – Touch for Maximum Light, Click for High Light, Click again for Low

* Luminous flux (lumens) resp. max. beam distance (metres) in the brightest function when switching on with new set of fully charged rechargeable batteries. Average values that may vary ± 15% depending on type of chip and rechargeable battery.
This torch is ideally suited for search and rescue missions. If you wish to purchase the LED Lenser X21R (8421-R) Xtreme Rechargeable Torch, please visit our Online Shop.