Everest Trip Photographs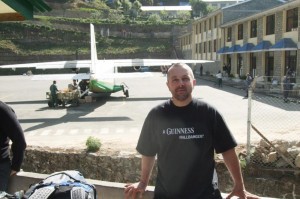 Many of you will know that I returned safe and sound from my Trek to Everest, having lost around 1 stone in weight. It was an awesome experience, the scenery at times was unique and breathtaking. Truly a once in a life time experience. It has taken the best part of two weeks but I think the infamous "Delhi Belly" has finally settled down and I will be getting back into training and walking this weekend to keep this lost weight at bay and hopefully build on this.
I have posted a few Everest trip photographs on here and for those of you that are interested I have included a link to Flickr where more images are available to view. There are thousands, with 19 people on the trip there are many images from many different perspectives:
Thanks once again to everyone who sponsored me and to those who gave me words of encouragement.
Warmest regards,
Sherpa "Eddie C"