Cell Pack Food Donation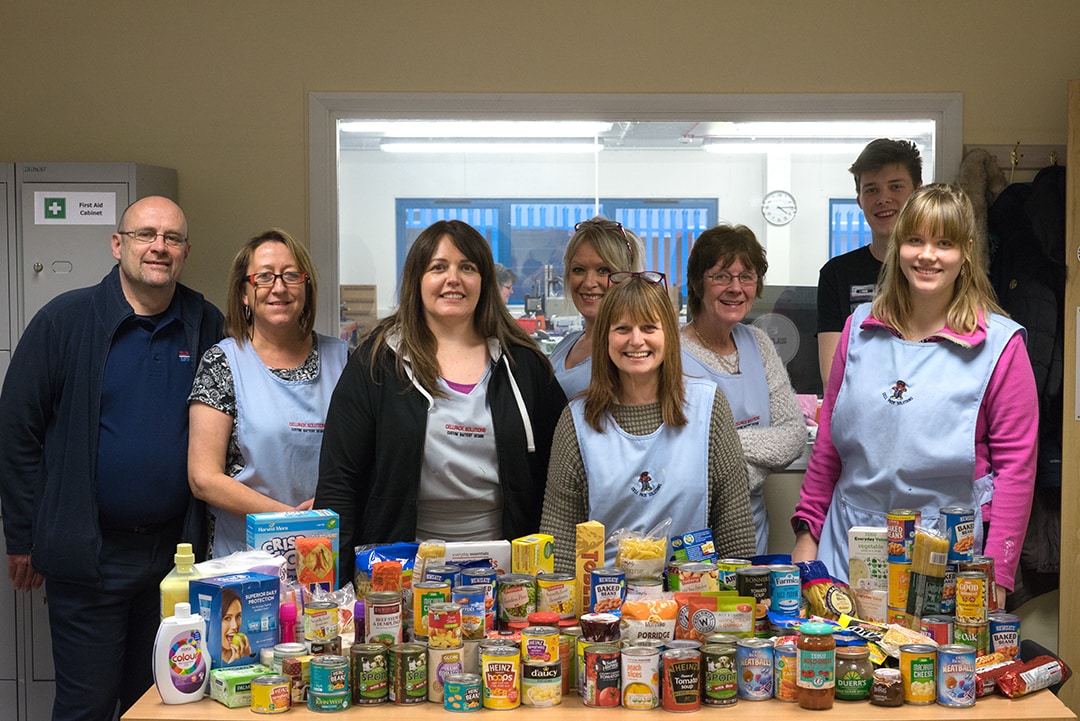 There has been a mountain of food piling up in the canteen at Cell Pack Solutions this month. The team have been collecting food to donate to New Hope Church Food Bank. The efforts were organised by the ever smiling Gail (Center) and met with vigour by everyone at Cell Pack, with items ranging from beans to fabric softener.
Gail is already planning our next collection, this time we are going to be collecting board games to donate. If your interested in donating anything to the food bank then continue reading to find out more about the charity.
What is the Food Bank?
Food Bank are a great community support group ran by Churches Together, in South Tyneside. They offer support to people in crisis through food parcels while they receive help to resolve the crisis. Food donations can be made at any of the following drop off points, with ALL the food going to a worthy cause.
What can I do?
The Food Bank will accept any non perishable items such as: Tinned food, Dried food, UHT Milk, Jarred Preserves, cereals, Sugar, Long life Juice and squash.
They will also accept clothing, toiletries and cleaning products.