Budget Batteries Merges with Cell Pack Solutions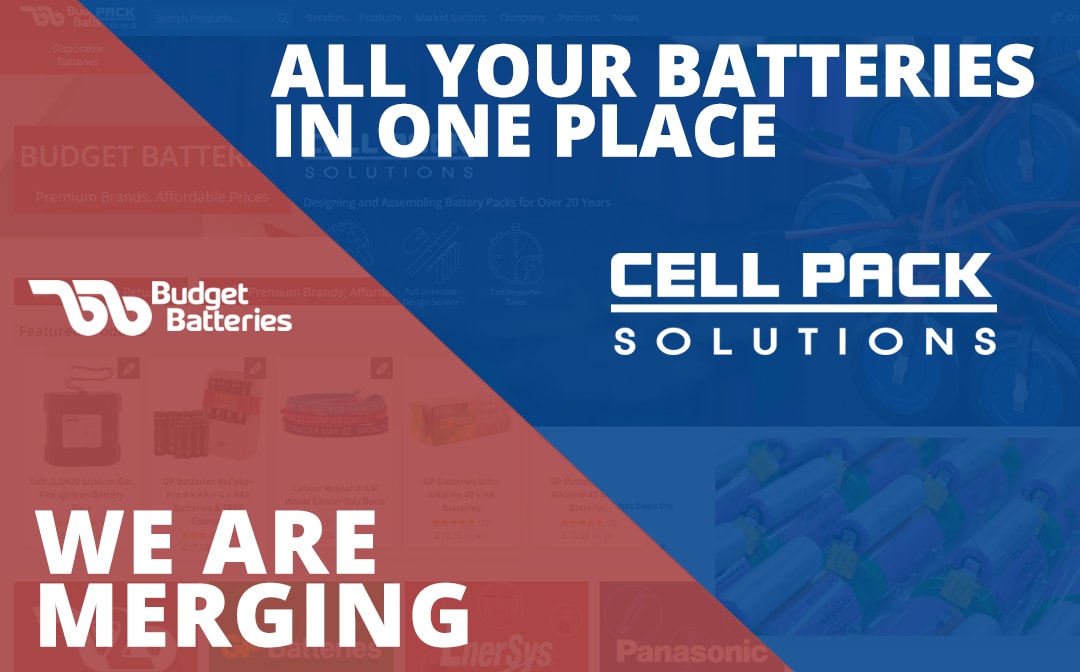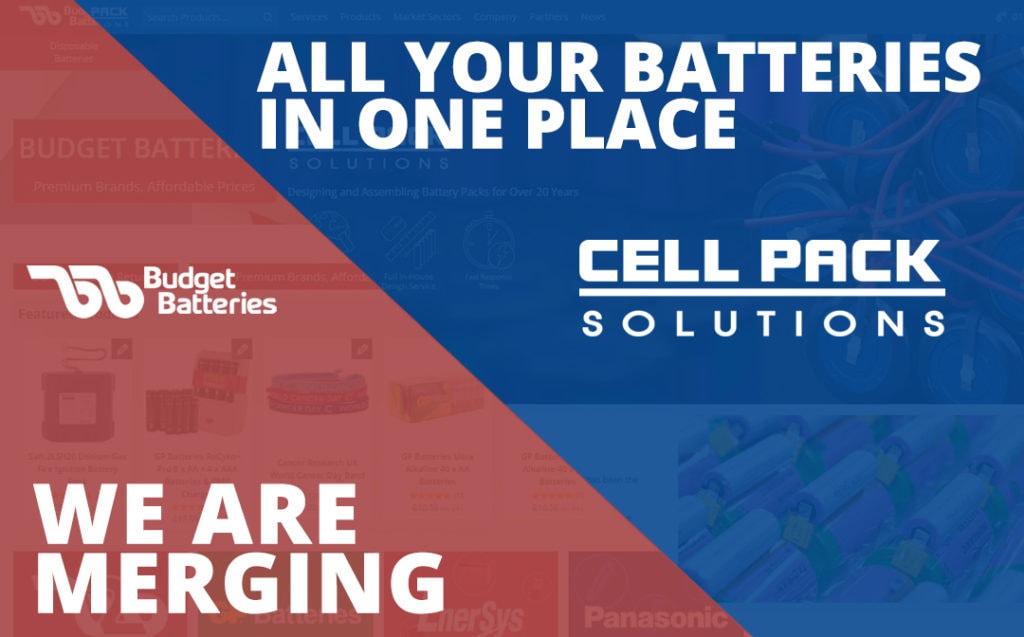 Earlier this year, Cell Pack Solutions decided to merge Budget Batteries into its own website. All the same products and prices from Budget Batteries will be available on the Cell Pack Solutions website, along with many more!
Budget Batteries currently offers limited variety of industrial cells and battery packs. After the merger, you will be offered significantly more variety of the same products under one roof.
When is the merge date?
Monday 23rd December. From this date, you will no longer be able to order from Budget Batteries and will be automatically redirected to the Cell Pack Solutions website.
What will happen to my Budget Batteries account?
All Budget Batteries accounts will be transferred to Cell Pack Solutions. Your password will not be transferred. Please Request a New Password using the email address registered with your account to regain access.
If you have an account on both Cell Pack Solutions and Budget Batteries websites, you can continue to log in as normal on Cell Pack Solutions. Your Budget Batteries orders will now appear on your Cell Pack Solutions' order history.
What will happen to my Budget Batteries order?
All orders placed before the merge date will be sent as normal. For further information, please contact us and one of our friendly staff will be happy to answer any questions you may have.