What to Look for When Choosing Rechargeable NiMH
When choosing a rechargeable NiMH battery, it is quite easy to get a little confused at which one to go for. A lot of people just go for the highest capacity they can and hope for the best, most of the time this strategy will work, but it isn't necessarily the best option.
Not only will a higher capacity normally cost more, but high capacity cells often have a lower cycle life and shelf life compared to other NiMH cells; two characteristics that depending on your application, may suit your requirements better than simply a higher capacity.


NiMH Rechargeable Characteristics
When choosing a rechargeable NiMH cell there are five main characteristics to consider:
Capacity – Measured in Amp hours (Ah), this is a measurement of how much charge a battery holds. The higher the number, the more energy the battery holds. A typical Alkaline AA holds 2.6Ah whereas NiMH AA cells can range between 1Ah – 2.85Ah.
Charge Retention – How much charge the battery has remaining after a period of storage. Batteries self discharge even when not in use. The better they hold their charge, the better charge retention. GP Batteries classify this info as an LSD Type:

L80-1: Fully charged, when store at 20°C for 1 year, 80% of minimum capacity can be retained.
L50-1: Fully charged, when store at 20°C for 1 year, 50% of minimum capacity can be retained.
L30-1: Fully charged, when store at 20°C for 1 year, 30% of minimum capacity can be retained.
Discharge Rate – The rate at which an electrical current can be delivered by the battery. The higher the rate, the more power the battery can deliver.
Cycle Life – How many times a battery can be charged and discharged before performance is effected (usually below 80% of it's original capacity).
Shelf Life – How long a battery can be stored, as inactive or with minimal use before it's capacity drops below 80% of the original.
GP Batteries NiMH Rechargeable Series
Cell Pack Solutions hold a large range of GP NiMH cells in both pipped and flat top. We use them in our rechargeable battery packs and they are available to buy on our online shop or by contacting us.
GP breaks these down into four different series', each manufactured to perform better in the above Characteristics.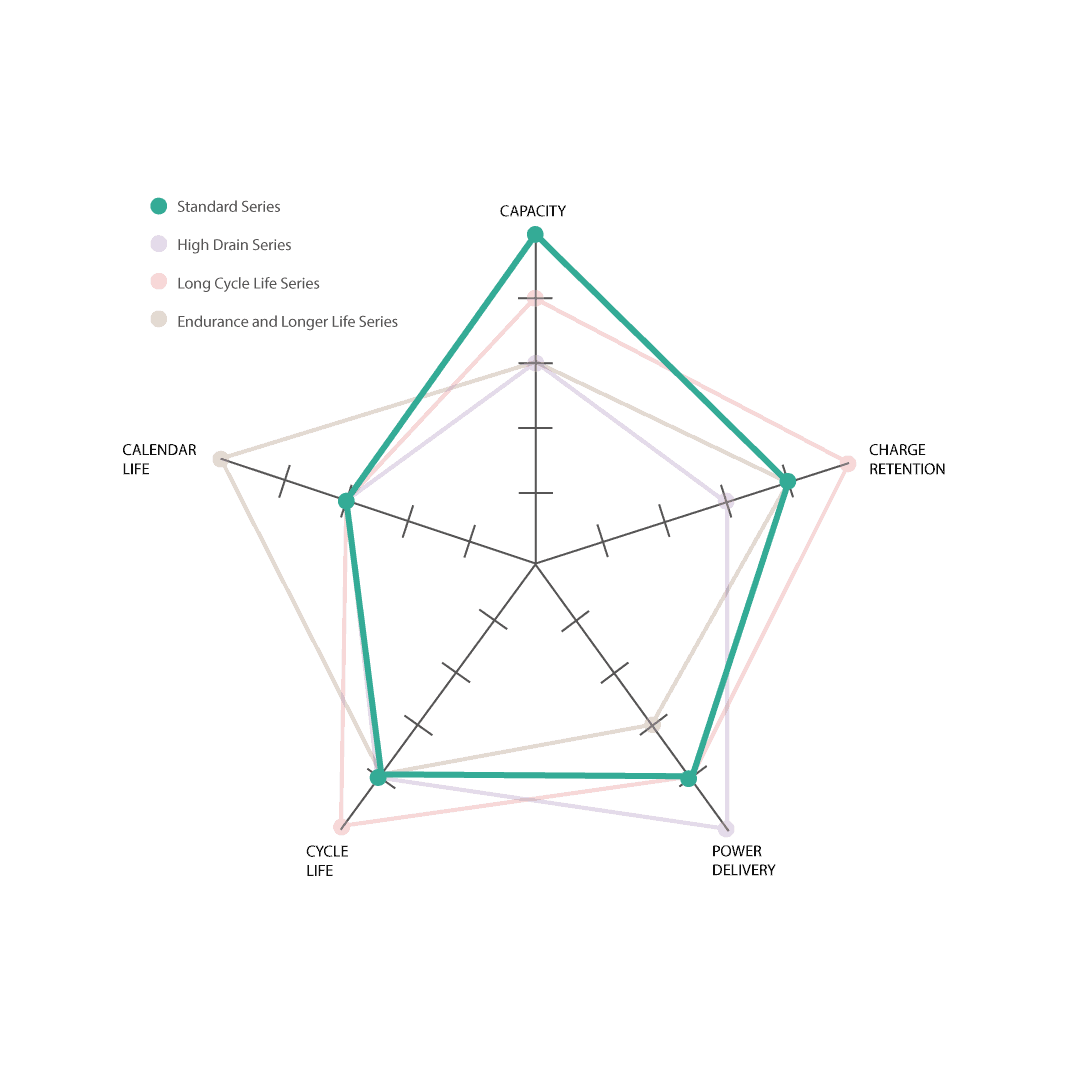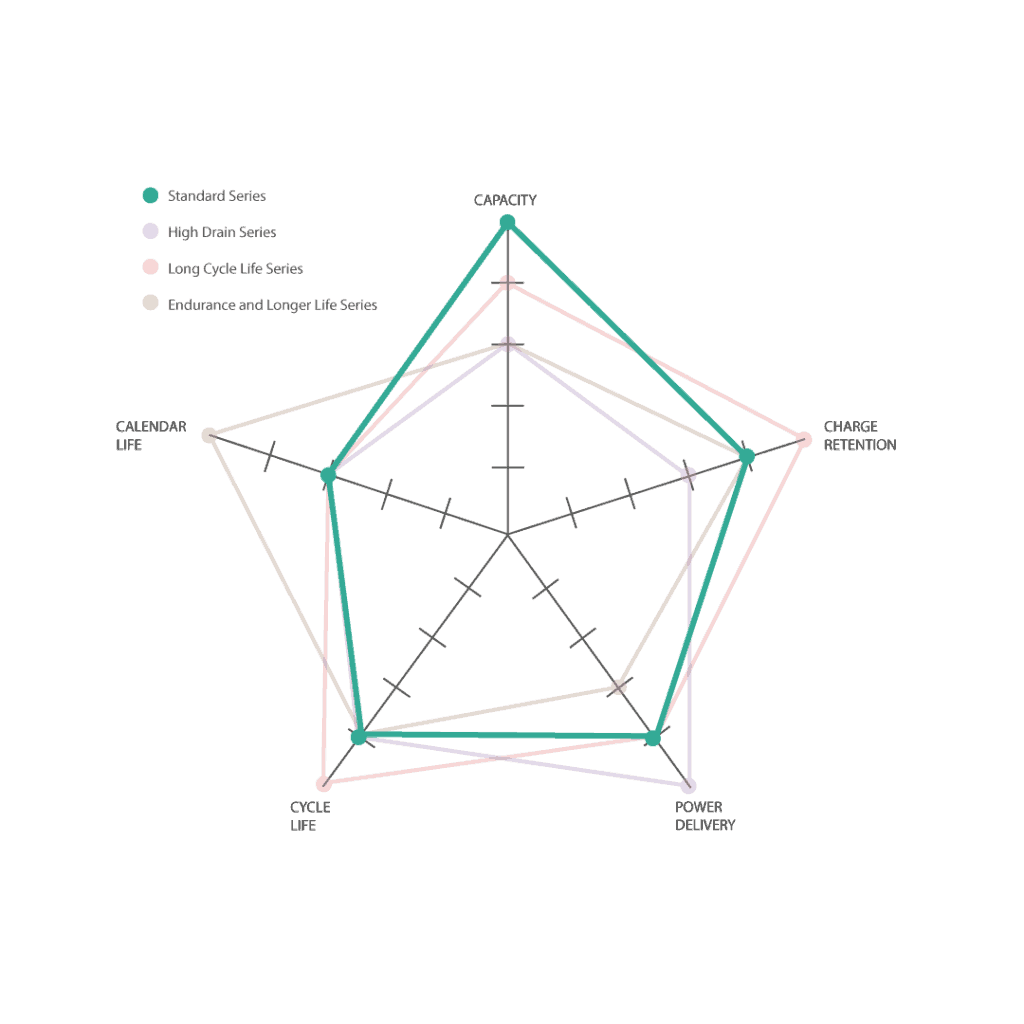 Standard Series
The core range offer balanced performance between charge retention, discharge rate and cycle life. They also offer a wide range of battery sizes; Allowing us more flexibility when it comes to applications with size constraints.
Typical Application: Cordless Phone, Walkie Talkie, LED light, Torch / flashlight, Motor Toys, Shaver, Toothbrush, Baby Monitor, Door Camera, Alarm, Tracking, Toys, Test Equipment, Medical Equipment, Digital Camera, Home Entertainment, Remote Controls.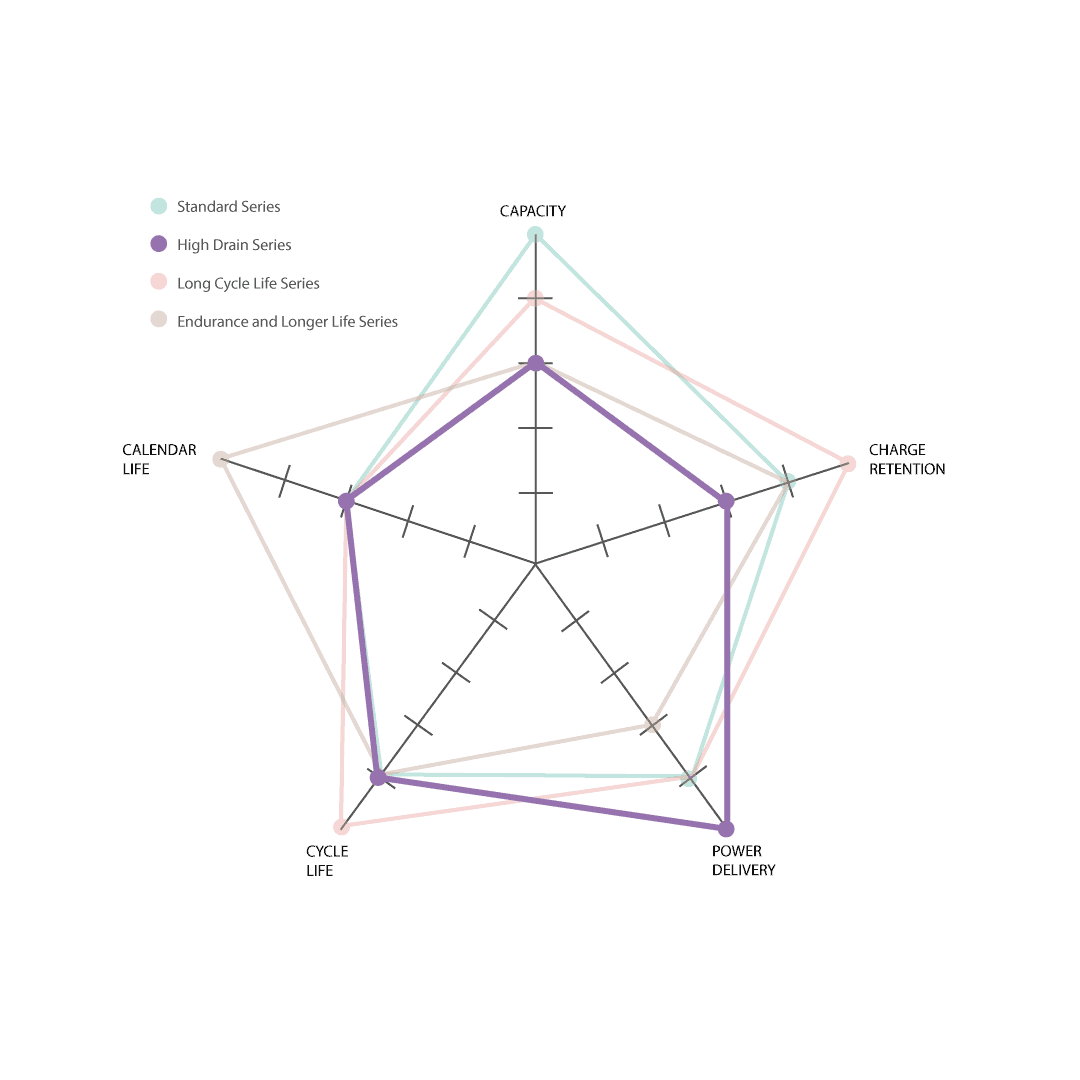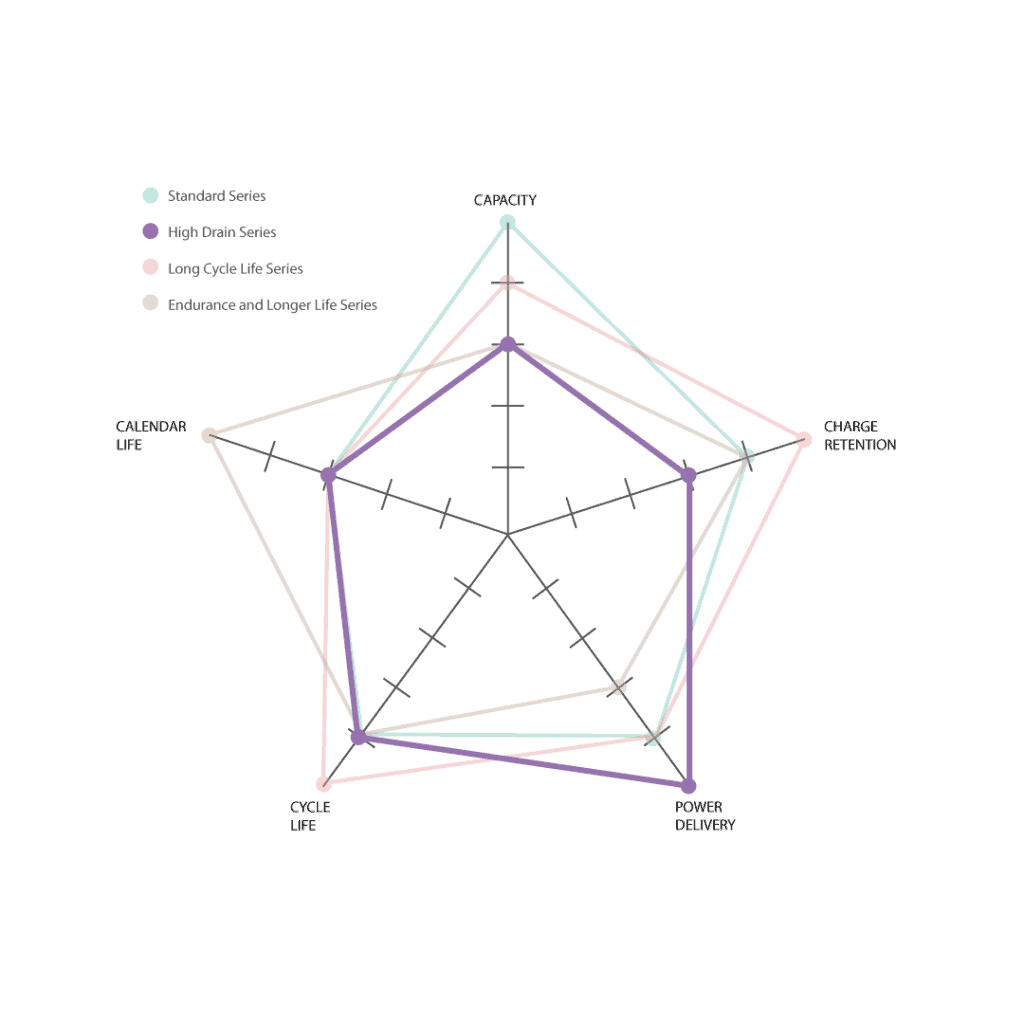 High Drain Series
GP offer a high drain series of NiMh cells for devices that require a high discharge rate. This range of cells have a service life of 500 cycles.
Typical Application: Vacuum Cleaner, Motor Driven Devices, Golf Cart, Electric Wheelchairs.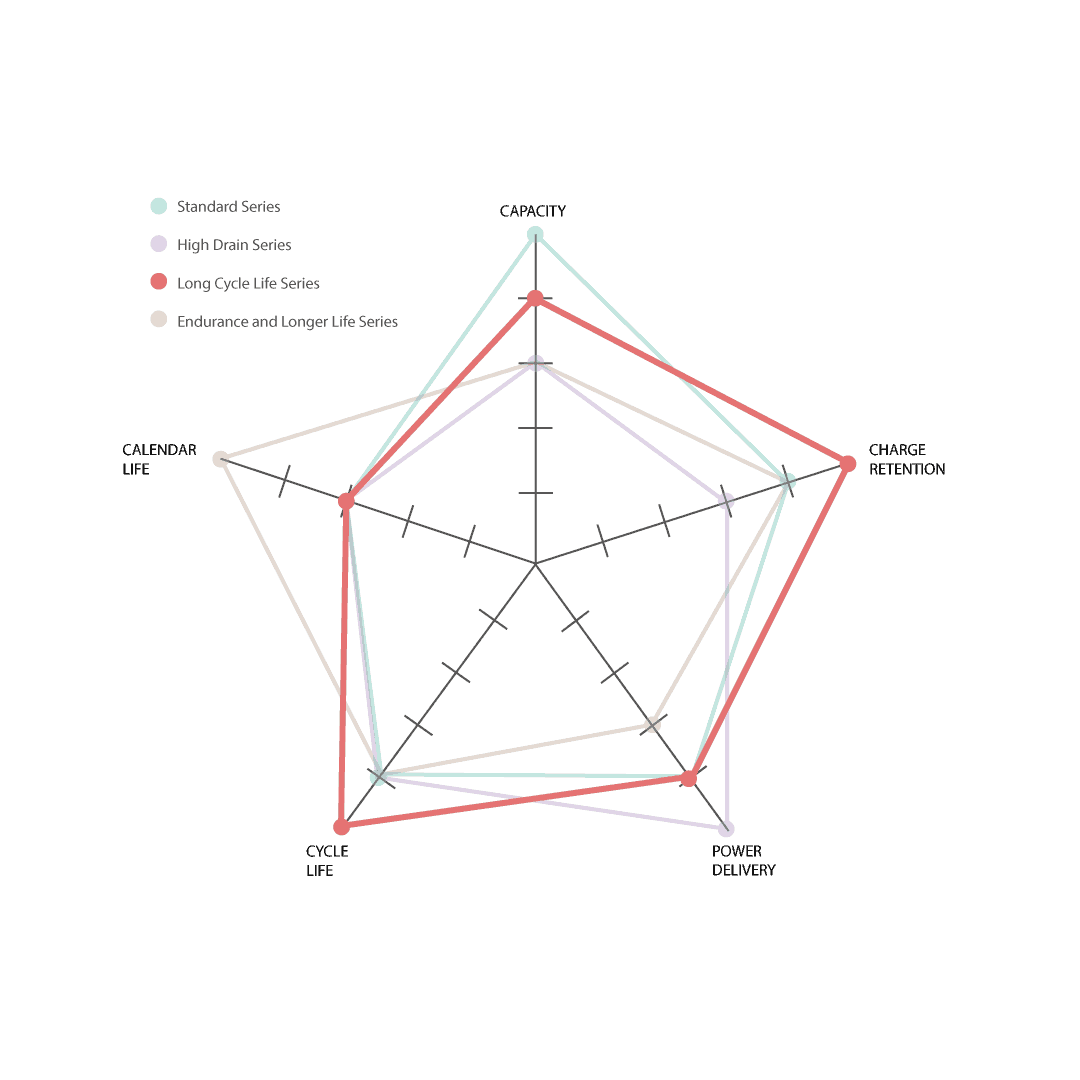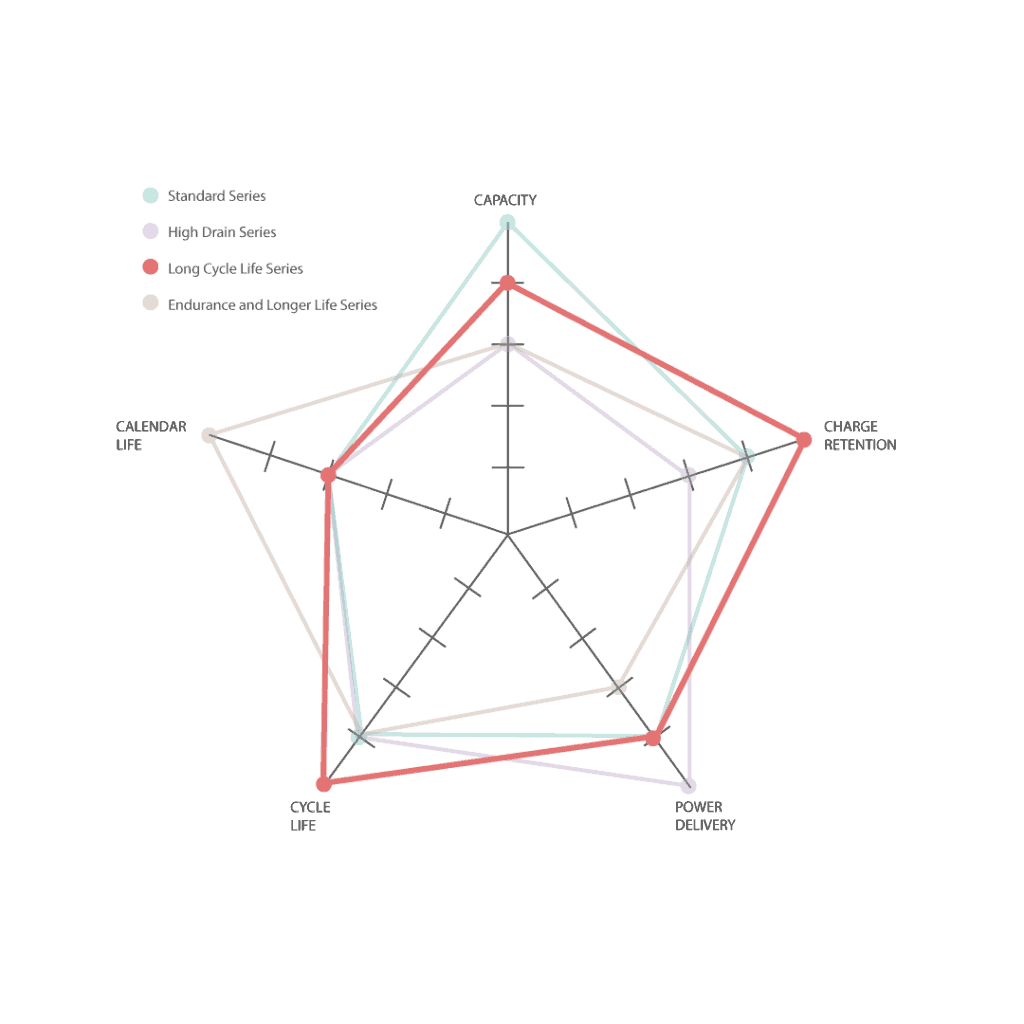 Long Cycle Life Series
The Long Cycle Life series can be charged and recharged up to 1,000 cycles. They also offer a fantastic charge retention when not in use, retaining 85% of their capacity after one year.
Typical Application: Lighting, Games controllers, Solar powered devices, electronic handheld device, portable speakers.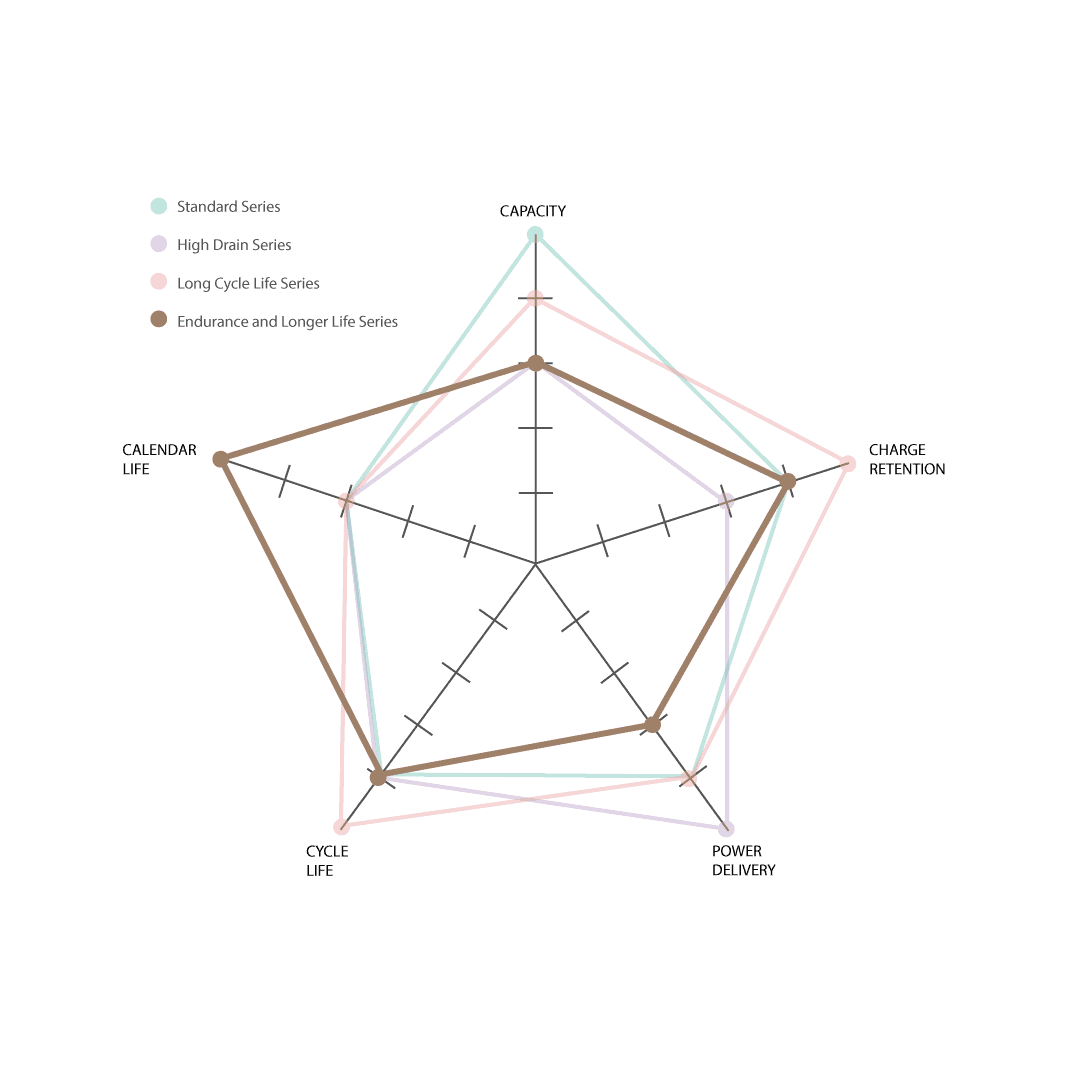 Endurance and Longer Life Series
With the increasing demand for batteries to cope with extreme, wide-ranging temperatures. GP have a high temperature range that delivers up to 10 years of service life in operating temperatures ranging between -35°C and 85°C.
Typical Application: eCall, Tracking, Solar, E-Shutter, Energy Storage, Emergency Light
If you want to know more about NiMH rechargeable batteries, contact us and one of our friendly staff will be more than happy to help.