Mascot – Intelligent Battery Chargers
Mascot produce some of the highest quality battery chargers possible for Li-Ion, NiMH/NiCd and Lead Acid chemistry batteries. Their focus has been to meet customer demands for reliable products that are easy to use and offer programmable customization to suit changing needs.
Their ethos is to relentlessly find ways to improve the quality of their products and develop innovative solutions for customers. This has lead to the Norwegian Pioneers at Mascot to produce some of the worlds most dependable battery chargers.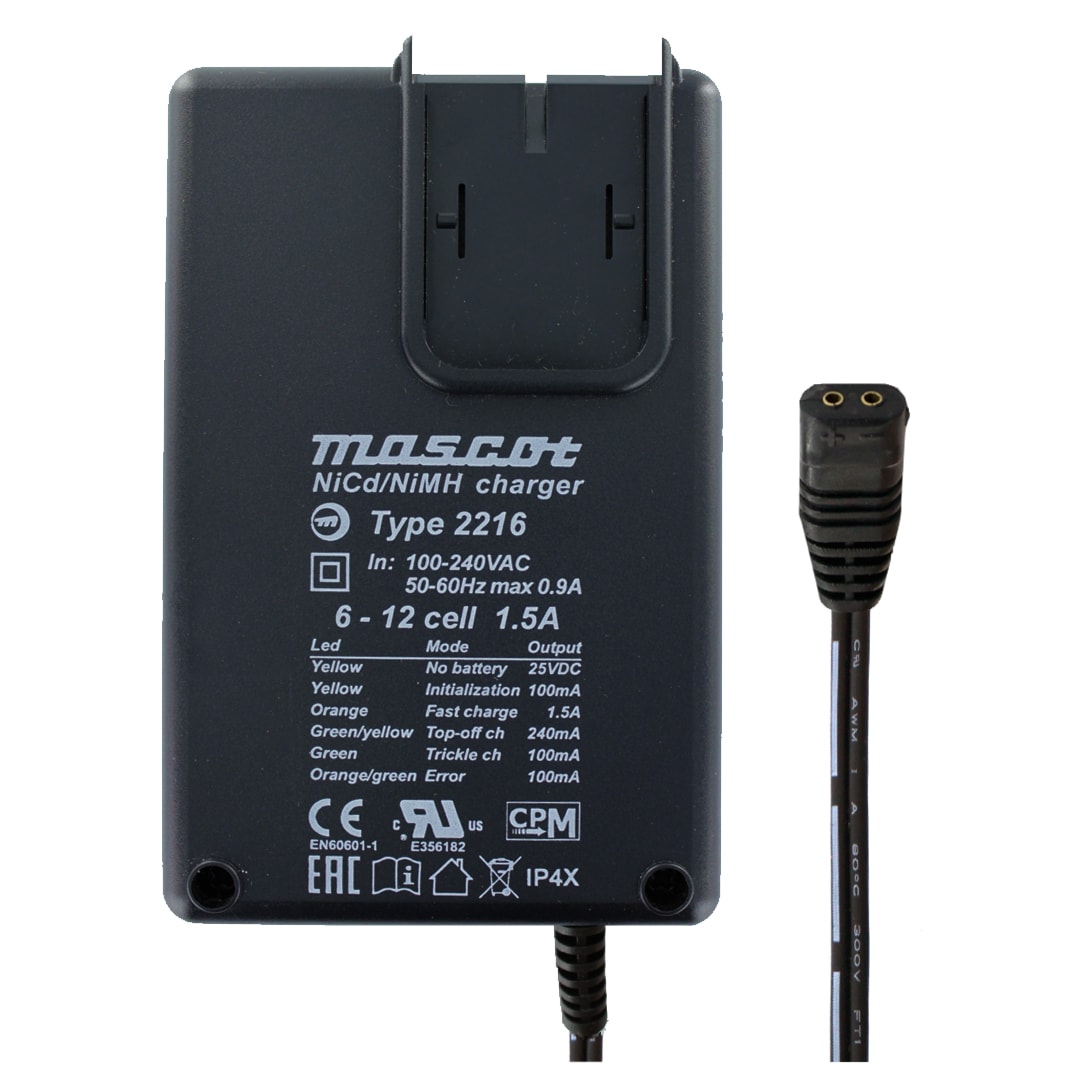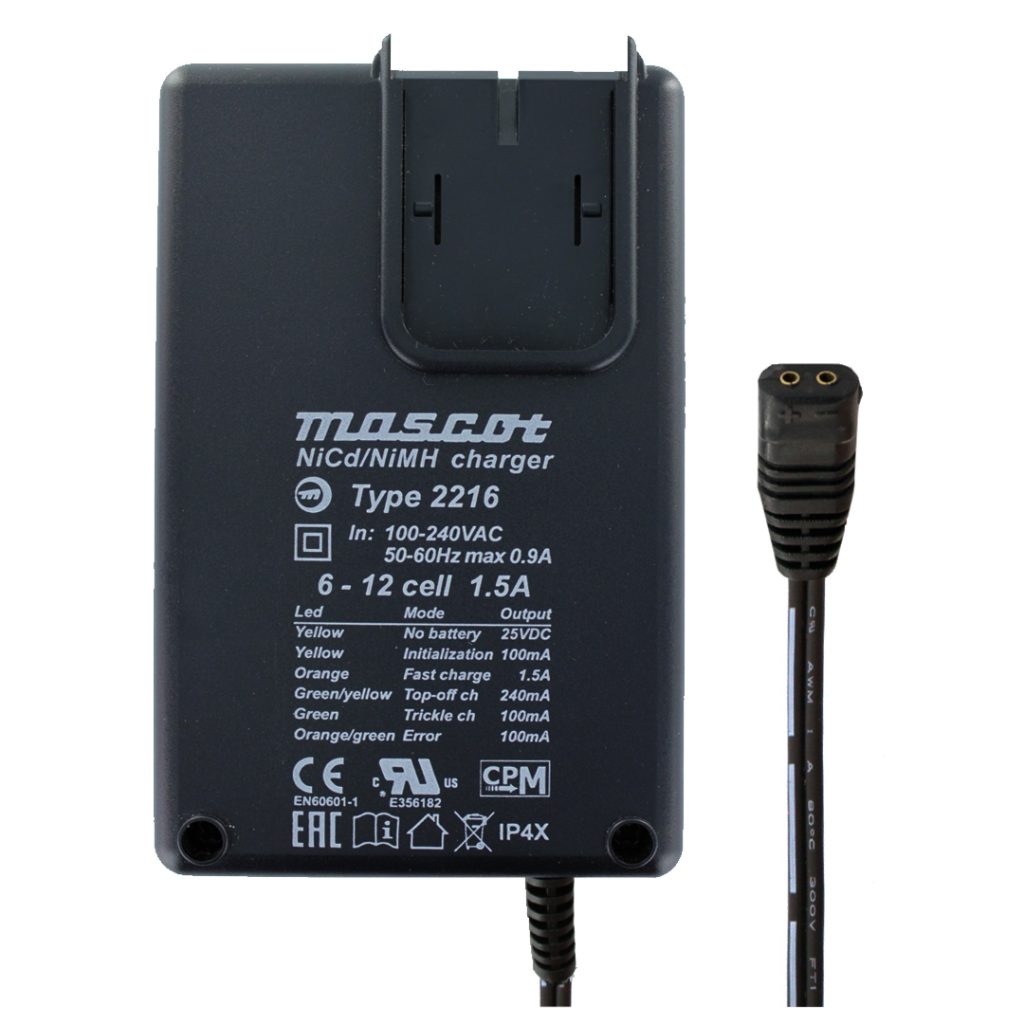 When it comes to charging NiMH, a high end battery charger is important to maximize cycle life. Mascot's intelligent chargers offer multiple charge detection options including: dV, dT/dt, 0dv, timer, safety timer, dV threshold and temperature gradient adjustment.
Some cheap chargers are prone to incorrect charging that adds stress to the battery through overcharging. This problem is intensified when they might not have the right detection settings in place to identify faulty, partially or fully charged cells. This can lead to overheating or more seriously, it could damage your battery pack.
We supply a range of both Desktop and Plug-In NiMH chargers from Mascot, suitable for a range of different cell size packs. You can view the full range we stock on our Mascot partner page.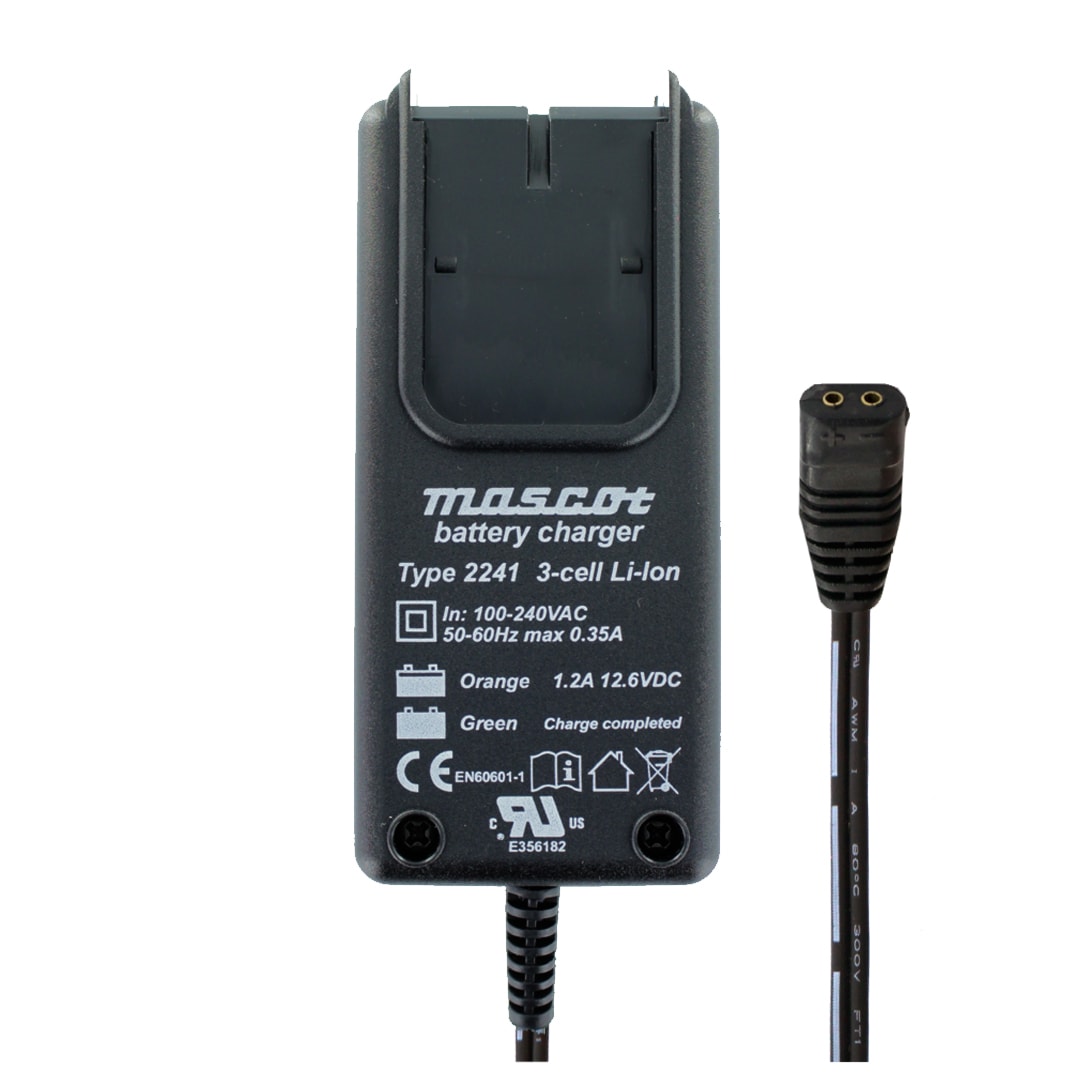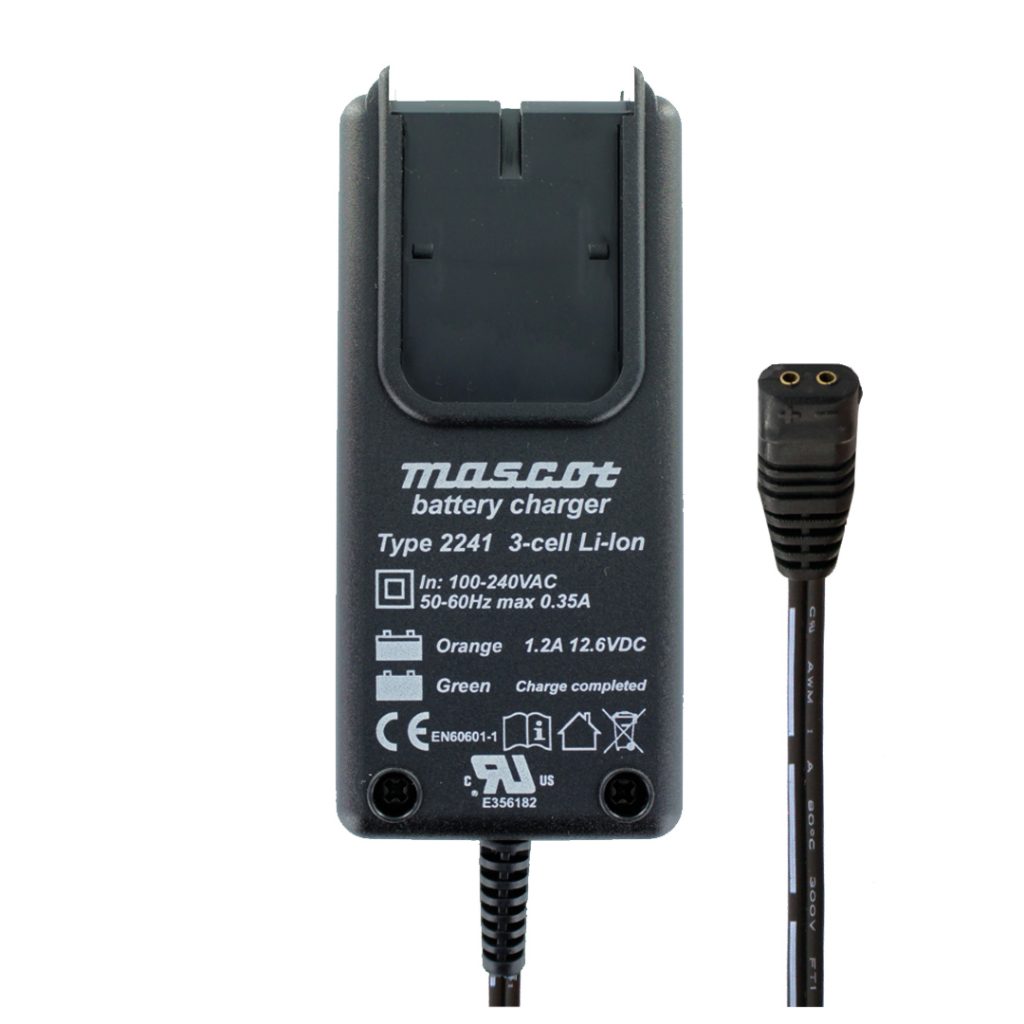 Lithium-Ion Battery Pack Chargers
Mascot Li-Ion chargers use a 3-step charge control solution with current detection to maximize battery performance. Using this method of charging ensures that the battery is fully charged with a stage 2 saturation charge.
Often cheaper chargers use the simplified "charge-and-run" method that charges a lithium-ion battery in one hour or less without going to the stage 2 saturation charge. "Ready" appears when the battery reaches the voltage threshold at stage 1. State-of-charge at this point is about 85 percent, a level that may be sufficient for many users, but will reduce the time between charges.
Li-Ion batteries cannot be overcharged without serious damage to the cell, therefore a trickle or float charging method is not possible. The current output is 0 during stage 3 of Li-Ion charging and is just an indication that the charging process is complete.
We carry a range of chargers suitable for 1, 2, 3 or 4 cell Lithium-Ion battery packs. You can view our full range of Mascot's Lithium-Ion Battery Chargers on our Mascot partner page.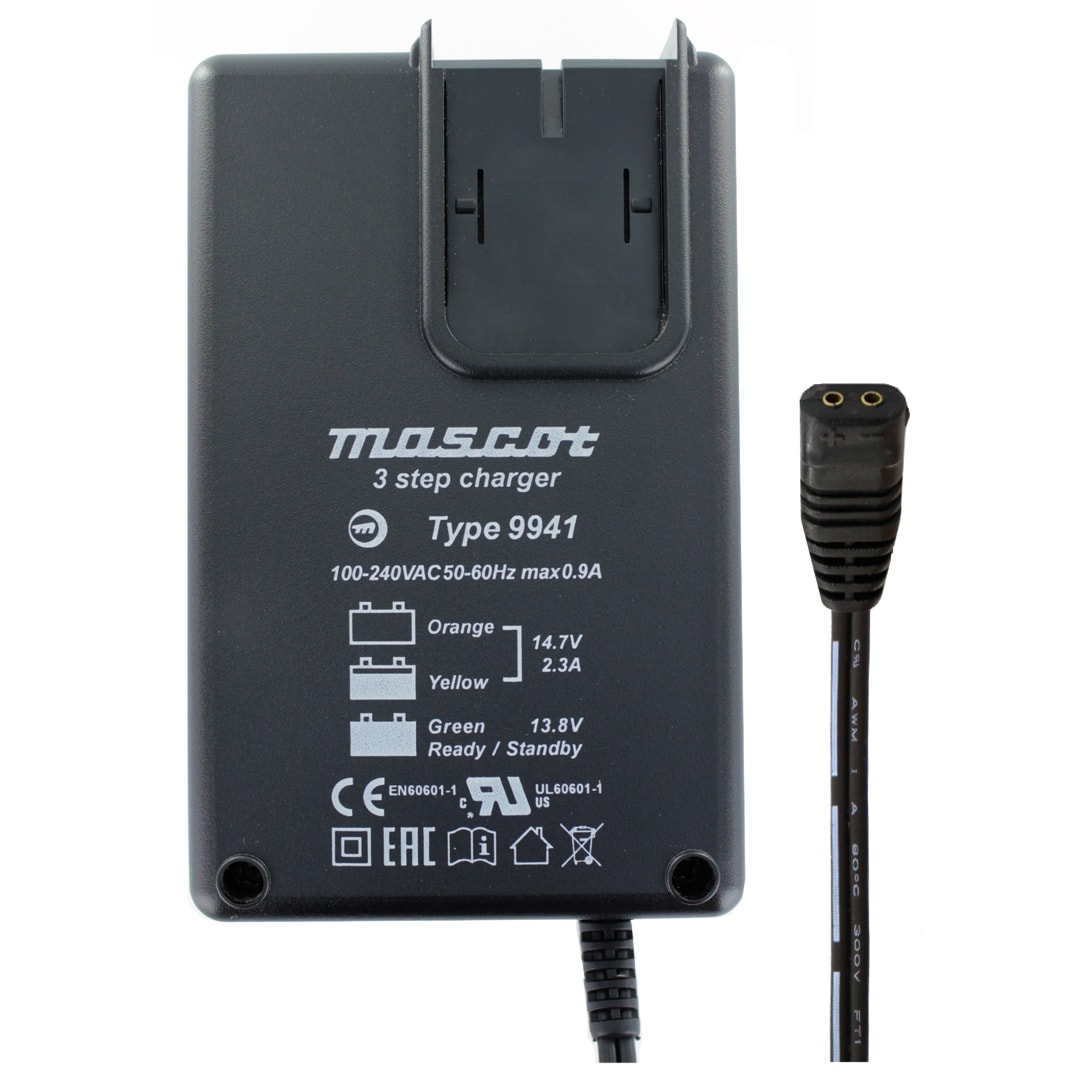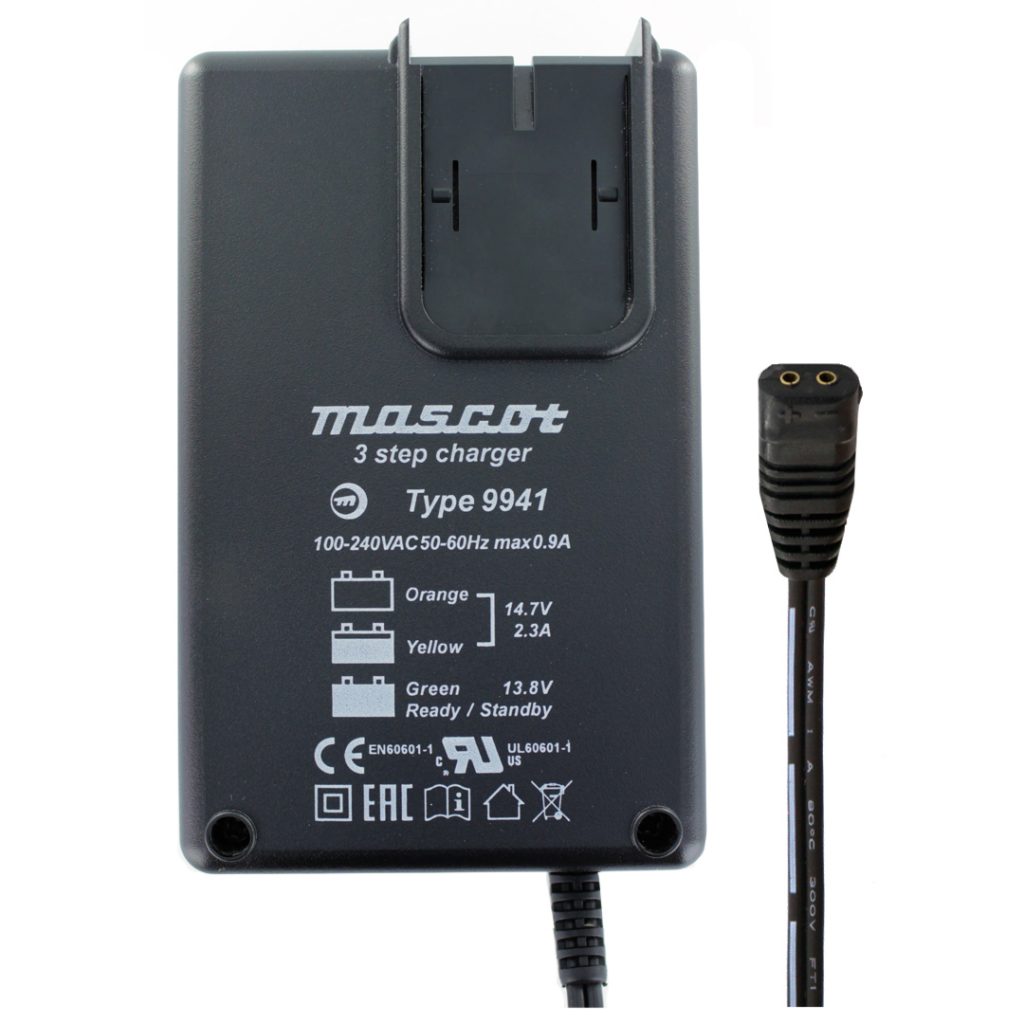 Lead Acid Battery Chargers
Mascot's high quality Lead Acid chargers use a 3 stage charging system, as outlined below;
Stage 1: A constant current charge where most of the charge is performed (70%).
Stage 2: A topping charge. The rest of the batteries charge (30%) is complete at this stage and is charged using a lower current. This second stage helps maintain the health of the battery.
Stage 3: A float charge. This stage of the charging process ensures that the battery is always at full capacity for when it is needed.
We stock Mascot chargers for both 12V and 24V Lead Acid batteries which will help you to maximize the lifespan of these sometimes very expensive batteries. You can view our full range of Lead Acid Battery Chargers on our Mascot partner page.
Medical and UN Approval
Mascot chargers are used in a wide variety of industries, including the Medical, Security and Industrial sectors. Their products must meet a number of safety approvals to do so, ensuring the highest quality.
Their chargers boast UN approval and certification for Medical use (see specific chargers for further information). They also meet the new safety standard IEC62368-1 which comes into effect in December 2020. Replacing IEC 60950-1 and IEC 600065, which are standards for ICT and AV equipment.
If you have any questions, don't hesitate to contact us. One of our friendly staff will be happy to help you with any battery charger queries.