LR1, N, MN9100, AM5 and GP910A are all the Same Battery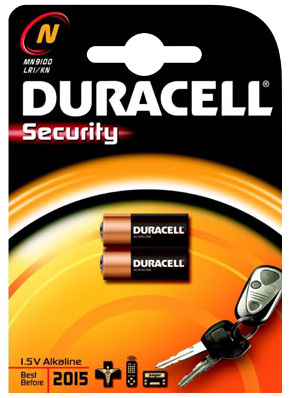 People are always amazed by the fact that there are so many different part numbers for what is effectively the same battery.
If you take the N cell for example, this is a fairly common type that is used in garage door remote controls, clocks, key fobs, alarm systems and fish bite alarms. Different manufacturers have adopted different numbering system for the battery. GP Batteries call it the GP910A, Duracell call it an MN9100, Energizer call it the LR1, Varta call it the 4001 and others call it the AM5. Truth is, they're all the same size cell and will all fit the same devices.
Being a super value added reseller for GP in the UK, we can offer the GP910a in a card of 2 at a great price.