Choosing YOUR Ansmann Lithium Ion Battery Pack Charger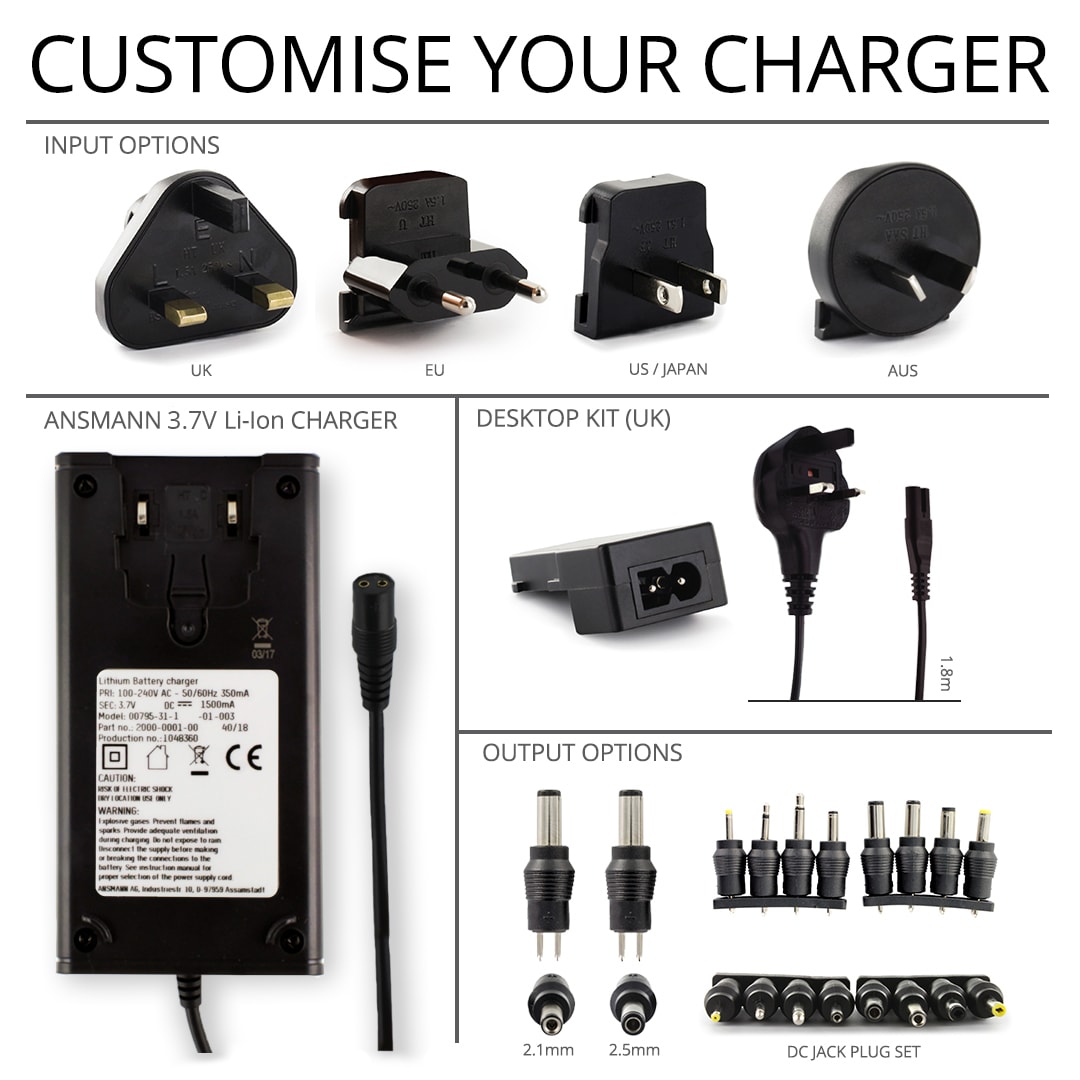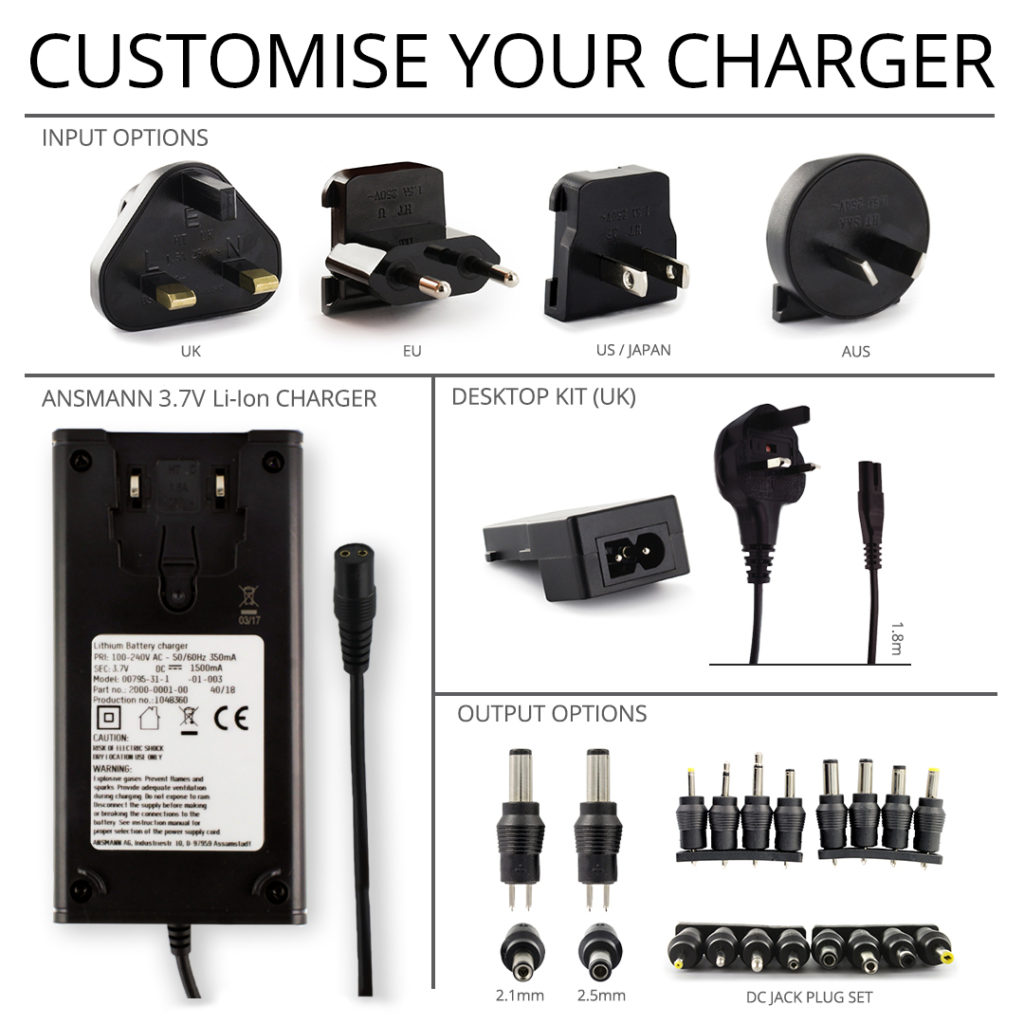 We are continually looking at ways to improve the buying experience for our Cell Pack customers. Our latest project has been revamping the process of buying Ansmann Lithium-Ion Battery Pack Chargers.
In the past, when you bought one of these you would get 8 different output jacks and 4 different types of input plug (UK, EU, US/Japan, Aus). You might think great, the full package! But in reality when are you ever going to need all of that? Unless you're travelling the world with numerous lithium battery packs, the chances are 3 of those plugs and 7 of the jacks are going to end up unused. What's more is that all of these unwanted parts are making the chargers more expensive!
To solve this, we have decided to simplify things. You pick the Ansmann charger you need and then customise it with your input and output options. This new way of buying your Li-Ion charger means that you only receive (and more importantly only pay for) what you actually need.
These Ansmann chargers come as the following options: 3.7V (1 Cell), 7.4V (2 Cell), 11.1V (3 Cell) or 14.8V (4 Cell)
So How Do I Know Which Charger I Need?
Step 1) Identify how many cells you need to charge to find out what voltage charger you need. A single cell is 3.7V so multiples just go up by this increment (2 Lithium-ion cells = 7.4V, 3 Lithium-ion cells = 11.1V and so on)
Step 2) Find out your battery capacity and pick a charger where the charge rate is no higher than the capacity of your battery (this is often referred to simply as "C")
Step 3) Choose your Input option from the following:
UK Plug
European Plug
US / Japan Plug
Australian Plug
Desktop Conversion Kit
Step 4) Identify the Output option you need:
2.1mm Jack Plug
2.5mm Jack Plug
2.1mm + 2.5mm Jack Plugs
DC Jack Plug Set (Contains 8 in total, including 2.1mm & 2.5mm)
If you happen to want to use your new Ansmann Lithium-Ion Battery Pack Charger in more than 1 country or with different packs, you can always purchase additional Ansmann plugs on our website. You will find all accessories listed under the "Often Bought With" section of the charger product page.