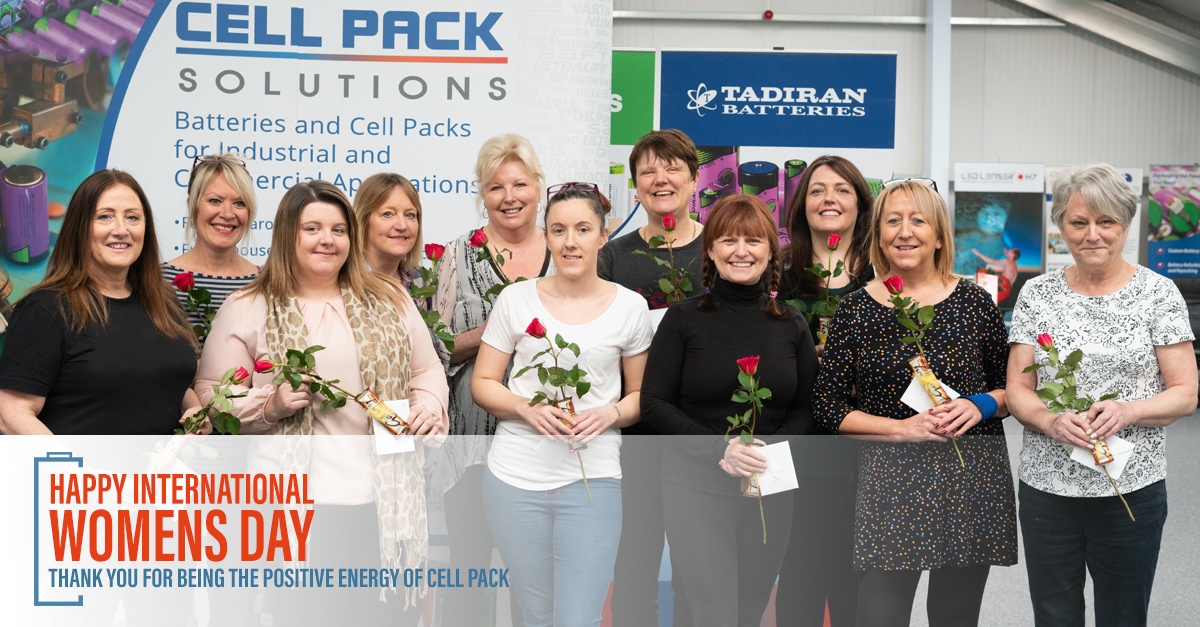 When asked about International Womens Day the majority of our staff didn't know when it was, or why it was celebrated. For this reason, we wanted to make sure all of our female staff received a single rose, hand tied with a sweet treat and a personalised thank you card. All hand written from our Managing Director, just to show our appreciation… and yes we'll be doing something similar for the gents of cell pack in the future.
This years theme is Balance For Better, a nod to the growing global push for professional and social equality. We think we're doing alright at Cell Pack Solutions as 50%  of our workforce are women. To celebrate, we've shone the spotlight on two of our most influential, longest serving women.
Meet the dynamic duo that help run production
The dynamic duo are our Production Supervisors, Lynne and Claire. Amazingly they have been a part of our Cell Pack team for over 13 years and are our longest serving members of staff, behind our managing director.
We think they are fantastic at their jobs, so much so they've gained the nicknames "Hawk-eye" and "Mrs Mechanical". Together they ensure our production team have the pack knowledge and skill to ensure only the best assemblies leave our premises. You can thank them for making sure your battery pack undergoes numerous quality checks to ensure it wont let you down. Much like they have never let us down!
Both ladies agreed that their Cell Pack highlight has been watching the company grow. Moving from a single unit at Tedco, to 3 Units and eventually into our purpose built factory we now call home.
"Moving to where we are now was great, everything was new and exciting but the best was having everyone in one building"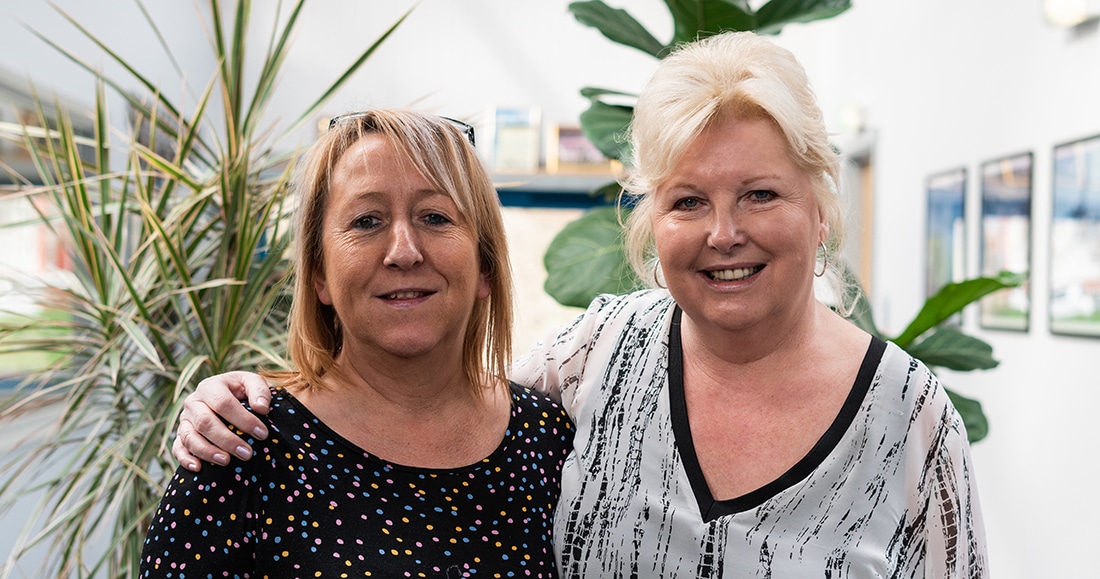 On behalf of everyone at Cell Pack, We thank you ladies for all that you do. It is an absolute pleasure to work alongside you.