Ever Increasing Staff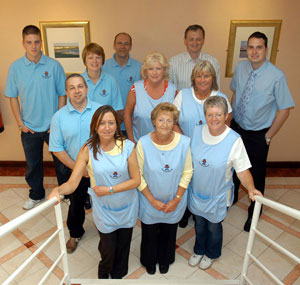 Today, we decided to update our staff group photo due to ever increasing staff. The old photo did not show all our current staff members and was quite out of date. The new photo shows some of the people that are currently employed with the company, there were still a few missing.
For those employers out there I am sure they feel the same, getting all the staff in at one time only ever seems to happen at the Christmas party!