Christmas Jumper Day
Christmas Jumper Day at Cell Pack Solutions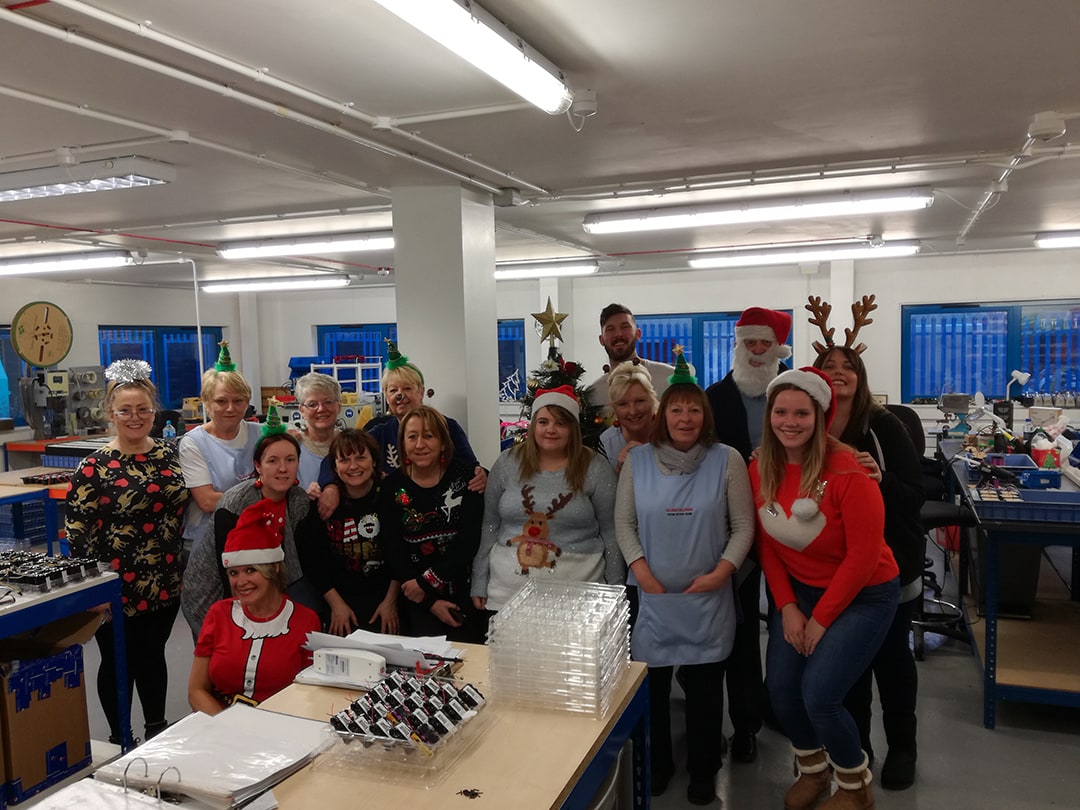 This year we have Selien, A German Student working for us on her gap year. Christmas Jumper Day is not something they currently celebrate in Germany but maybe next year. We asked her to write her thoughts both in English and German. Whilst these are not direct translations you will see that her command of English is much better than we could ever do in German.
---
German
Cell Pack Solutions leitet die Weihnachtszeit mit dem "Weihnachtspullover-Tag" ein. Vorher wurden Haarreife, auf denen kleine Stollen angebracht waren und "Weihnachtskugel"-Ohrringe gekauft, um jeden in die besinnliche Zeit einzuleiten. Als Highlight diente der Produktionsleiter, der sich fuer seine "Elfen" aus der Pruduktion als Weihnachtsmann verkleidete. Mit leckeren Plaetzchen und Kuchen in den Pausen freuten sich alle auf die bevorstehenden Feiertage.
Zwei Wochen davor wurde die Produktionsstaette mit vielen glitzernden Accessoires und einem Weihnachtsbaum verschoenert.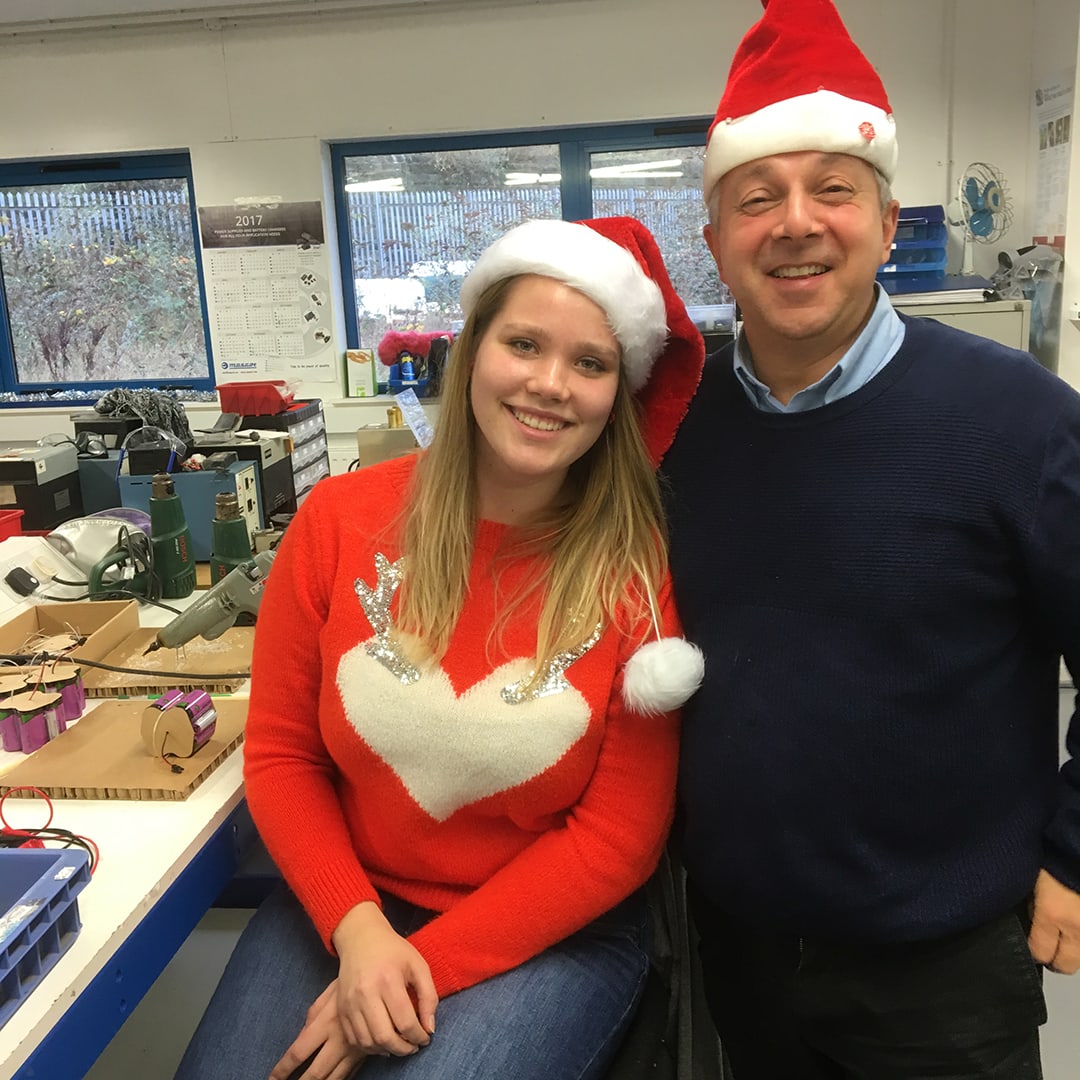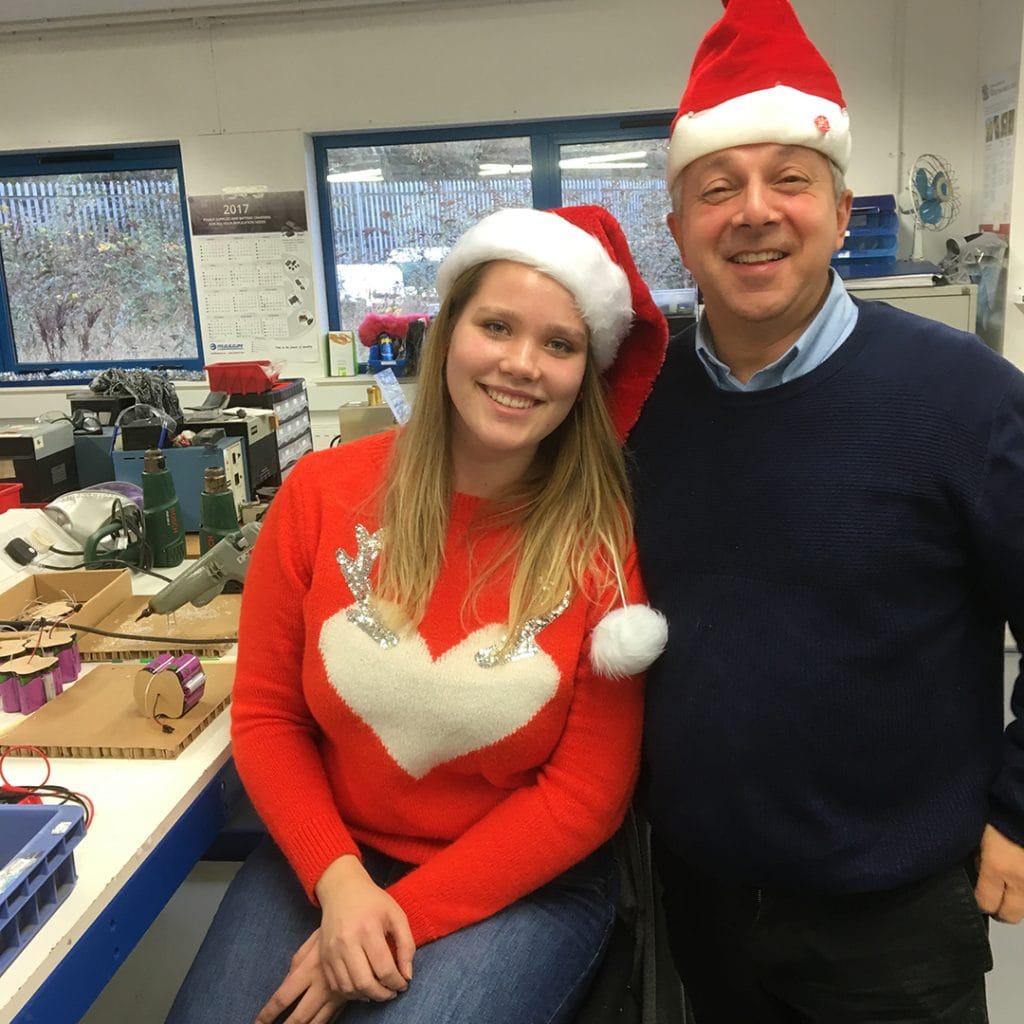 English
Cell Pack Solution celebrates Christmas with the 'Christmas-Jumper-Day'. In advance there have been bought nice Christmas pudding hairbands, as well as glittery bauble earrings to get everybody in a festive mood. Highlight of the group was the manufacturing director, who dressed himself as Santa Claus for his 'operator-elfs'. With delicious biscuits and cakes during the breaks everybody was looking forward to the Christmas holidays.
Already two weeks before the production place has been decorated with lots of glittery, shiny Christmas figures. Also a little Christmas tree brightened up the room.