Special Recognition For our Silver Better Health at Work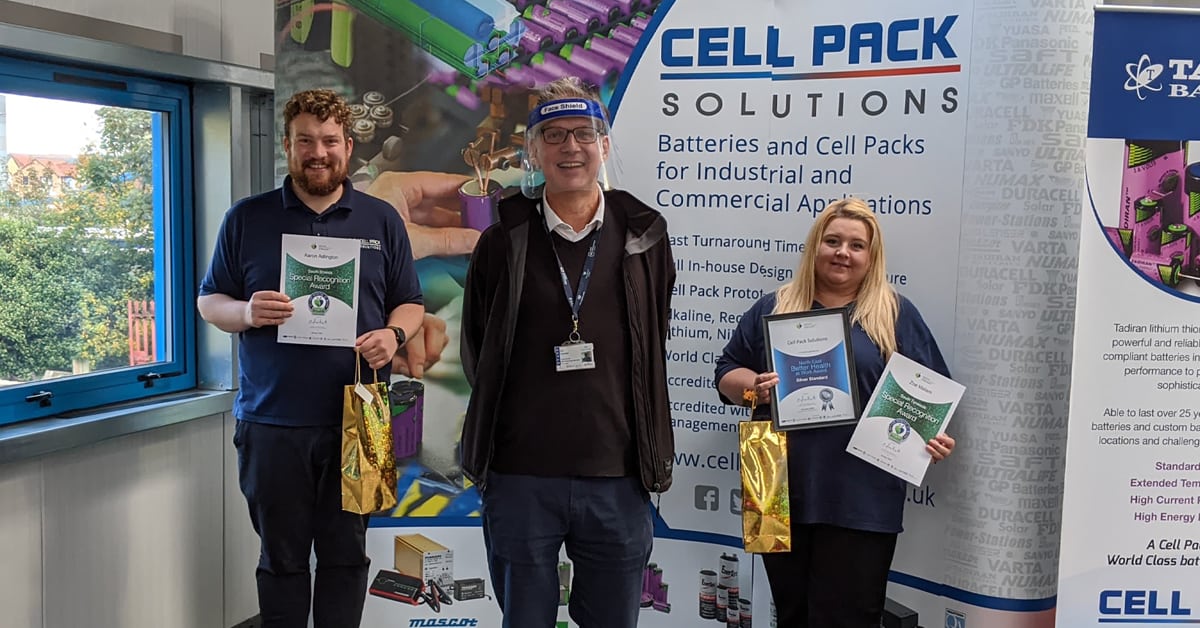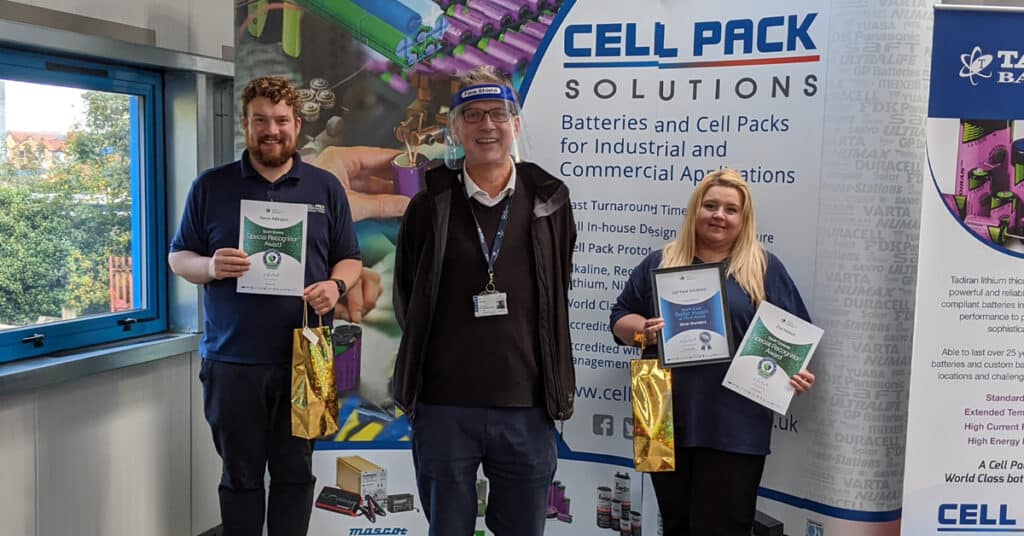 IIan Fawdon, Chairman of the AMF can be seen above – socially distancing – presenting some special recognition awards to Zoe Malam and Aaron Adlington on behalf of the teams' efforts during the Silver Better Health at Work award.
If it were not for COVID-19, they would have been presented with their special recognition awards at South Shields Town Hall. Instead, we took the opportunity to grab Ian during a recent visit to our factory to present the Certificates to our Health Advocates. Many of you may remember seeing them at last year's April Advanced manufacturing Forum Meeting, where they spoke about the benefits of incorporation the BHWA scheme into our workplace. Since then, Cell Pack Solutions have achieved the Silver Award status and received Special Recognition.
Aaron and Zoe have thanked the Health Advocate team for all their efforts throughout the award. It was a real team effort to deliver a great year of raising health awareness to the workforce.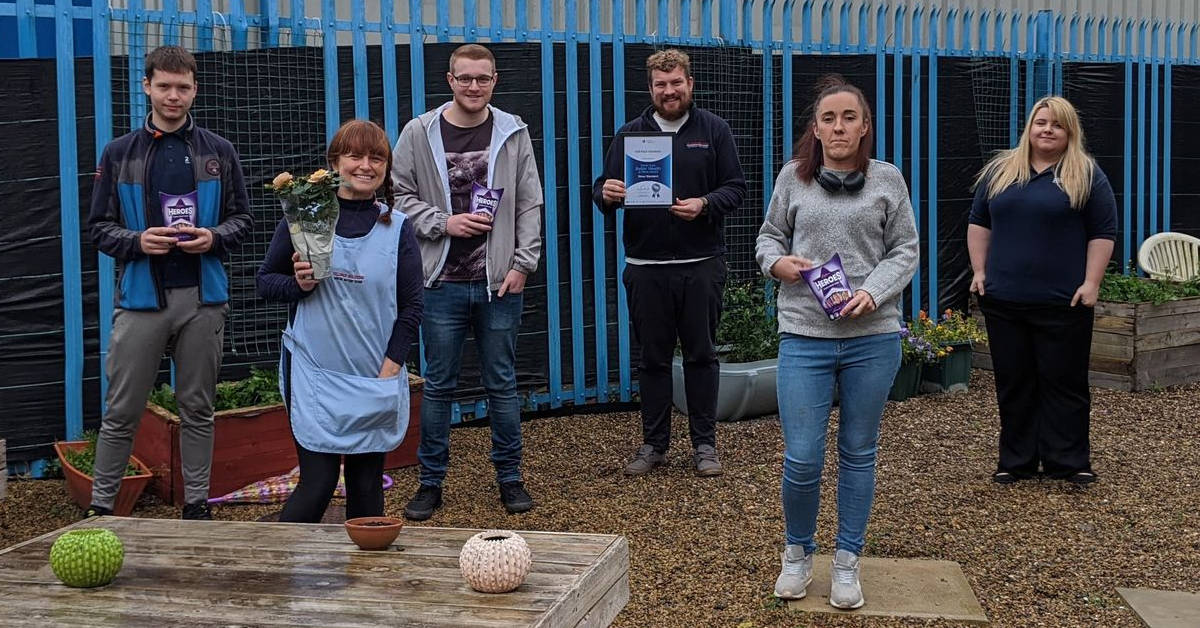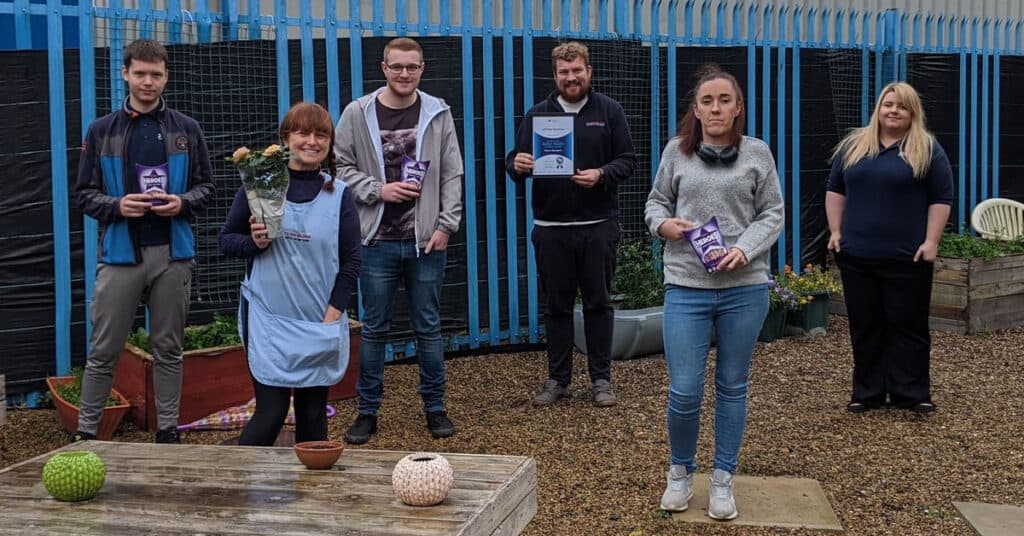 Eddie Czestochowski Managing Director stated that achieving this Award takes a lot of hard work over the 12 months and it was really pleasing to see the whole company get behind the project.