Annual STEP Business Awards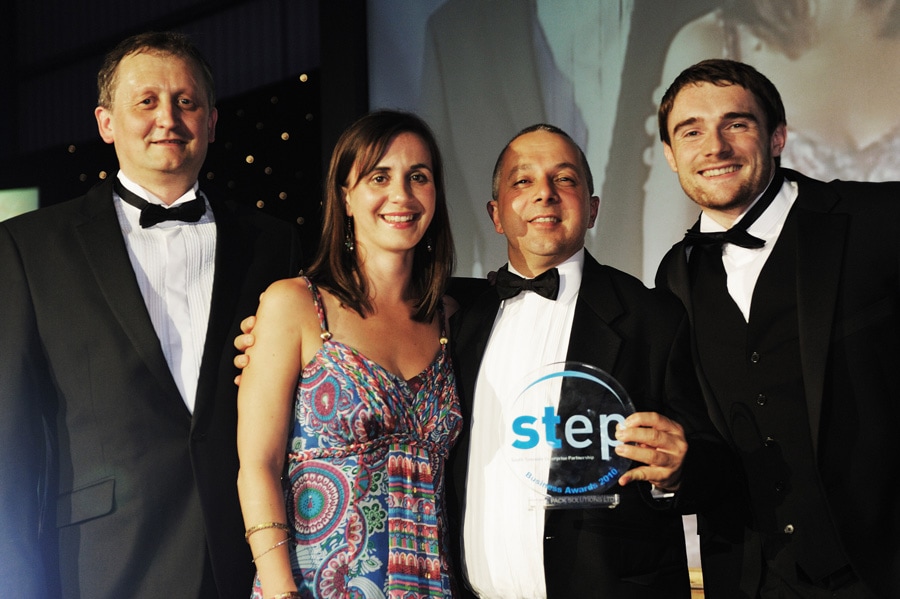 I am pleased to announce that Cell Pack Solutions had one of its most successful nights in its history. At the STEP Business Awards 2010, we picked up awards in the category for Manufacturer of the Year Award, Environmental Award and then topped off the night by being chosen as the Business of the Year in South Tyneside (well at least of all the companies that entered into the whole event).
You either love awards ceremonies or you hate them, you might guess that I am in the former category. I love them, I love the whole process of thinking about the the achievements that your company has made over the previous year, thinking about how to get the specific answers to the specific question. You need to enter in the right spirit, and win or lose you need to take the positives out of the situation. Often you need to take a long term view, the questions are often geared towards finding best practice, so if you cannot answer a question well one year then work on it over the following year. If you keep improving and entering then eventually you are going to succeed.
We won our first STEP Award about 12 years ago, as a start up company we won Best Promising New Business. I remember it well and I also remember dreaming how one day we would get the top award. I spent 12 years building a really great team of people and kept plugging away. Winning any award gives your company great free PR, it can raise your profile and it can bring fantastic opportunities.
The STEP Awards are special because they are local and as a firm believer in supporting the local business community I have entered this event most years, we managed to get runners up spot in the Innovation Category two years ago.
The last 12 months have been very good for us, we have made a number of great changes and have have had our most successful year to date in many different aspects of our business. On a personal note getting to the top of Mount Kala Patthar, at Everest Base Camp was literally my high point, but as a team effort last night was an even higher point.
The biggest challenge is the next challenge. Even better – have a go next year.