BATTERIES YOU CAN TRUST
Cell Pack Solutions specialise in supplying the security sector with reliable batteries from world leading cell manufacturers Saft and GP Batteries. They have powered security devices and equipment such as Access Control, Fire Alarms, Intruder Alarms and more.
We have a full range of Emergency Lighting, Automatic Door, Alarm battery packs and also specialise in Bespoke Security Battery Packs & Custom Battery Packs.
Cell termination can be customised with the addition of tags/axial pins to allow soldering into circuit boards.
You can view the most popular cells used in security equipment below, for larger quantities or any other queries please contact us.
GP Lithium Batteries
Used in a wide range of security applications including Access Control, Alarms and Wireless Sensors
10 year shelf life
Wide operating temperatures with a lightweight design
Saft Lithium Thionyl Chloride Batteries
Hermetically sealed but not pressurised at room temperature
Very long shelf life due to a low self discharge rate
Wide operating range from -60°C to +85°C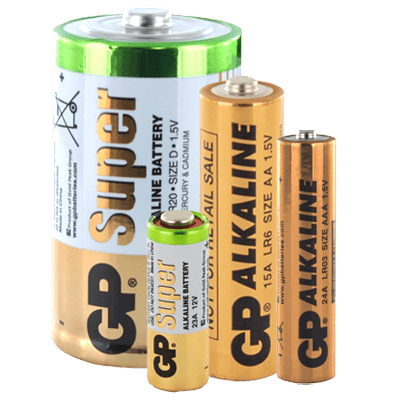 GP Alkaline Batteries
Well suited to applications with constant or pulse discharge
Ideal for high discharge currents
Long shelf life
Hermetically sealed ensuring protection against leakage