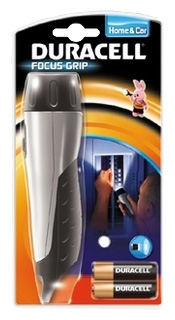 Christmas is fast approaching and now is a better time than ever to stock up on gas fire batteries! Here at Cell Pack Solutions, we realise that Christmas will have you counting the days until the January pay day!
To help out our customers, we are giving away a free Duracell Focus Grip Torch and 2 x AA Batteries with the purchase of every Saft 2LSH20 Lithium Gas Fire Ignition Battery Pack to keep you warm and your gas fire running.
These Duracell Focus Grip torches are a quality light and will no doubt last you a long time. Please be aware that these may be supplied without packaging.
Edit: Please note as of 13/04/2012, this offer is now discontinued.