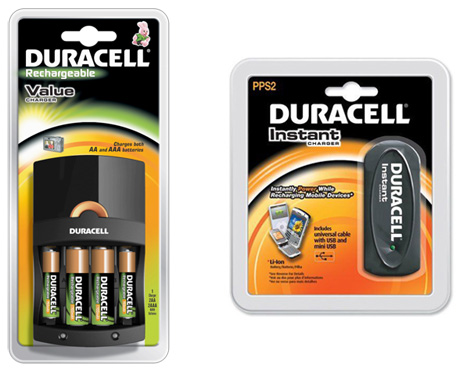 Today, we are looking at the Duracell Value Charger which offers great charging capabilities for an outstanding price. The Duracell Value Charger comes with two AA 1700mAh batteries and two AAA 750mAh batteries and naturally can charge both, the same cells up to 1000 times in fact.
This charger has a very compact design and because of this it is very portable so may be a consideration if you are in quick need of a charger on the go for instance the train where a UK plug socket may be available to you. Charging times vary with the batteries and brands of batteries used however this charger will typically charge 2 to 4 cells in 6 hours, so whilst it is not the fastest charger we have available it is certainly a little gem for the price that it is offered at.
Even with the recent VAT increase the Duracell Value Charger is only £10.40 inc VAT!
This price is outstanding considering you are getting four batteries with the purchase. Also while stocks last, we are giving away a free Duracell Device Charger with the purchase of every Duracell Battery Charger which is a bargain in its own right!
If you feel like the Duracell Value Charger is not the right charger for you or your perhaps after something a little more expensive then check out our Duracell Battery Chargers Range, or if you simply would like to purchase additional cells for use with this product then you can check out the Duracell Rechargeable Batteries Range on our Online Shop.