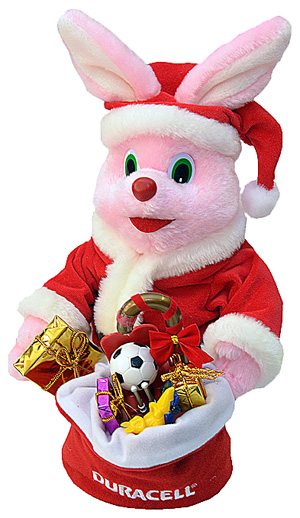 Any orders that are placed between 5th and the 15th December which includes any Duracell products will be included in our free Duracell Santa Bunny raffle.
The draw will take place on 16th December at 9:00AM and the winner will be notified by email. We will then post on here who the winner is so that any other interested parties will be made aware.
The Duracell Santa Bunny will be posted to the winner by next day courier on the 16th December.
The Duracell Santa Bunny measures 35 cm (height) and 20 cm (width) and it uses 2 x AA batteries (included) to dance to its own Christmas theme.