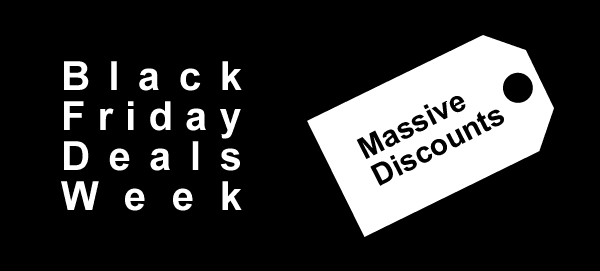 Black Friday isn't only celebrated across the pond any more, and here at Cell Pack Solutions we've decided to get involved this year!
This week from Monday the 24th November till the Friday itself (28th November) – our online shop will play host to Black Friday Week. As is traditional with Black Friday, you can expect some large price cuts on a range of products. We will also be tempted to throw some freebies in for certain orders somewhere along the way, so be sure to check our online shop every day this week – you never know what bargains you might snap up!
Do be warned though that all of our offers will be on a while stock lasts basis, but don't worry if you miss out on the offers today, you'll still have until Friday to grab a fantastic deal.
We would advise you to use this opportunity to stock up for Christmas, there's nothing worse than getting a brand new gadget and then reading the daunting batteries not included on the packaging – don't say we didn't warn you!