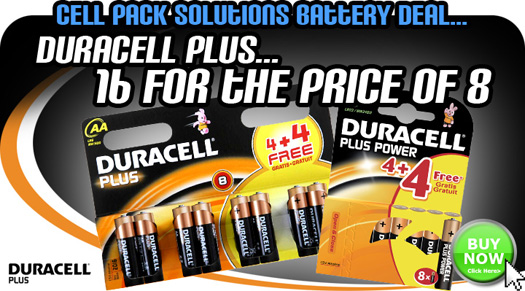 Here at Cell Pack Solutions we understand that whilst a lot of you may require specialist batteries, the majority of people will just be after some good old AA and AAA batteries.
Saying this we have decided to offer you 8 x free batteries with the purchase of 8 x batteries in this fantastic offer. This means that you pay for 4 x AA and 4 x AAA batteries and get another 4 of each completely free!
Christmas is just around the corner so why not save yourself the high street prices of batteries when you find out they aren't included in your presents!
So, go on and save yourself some money today by visiting our Duracell Plus free battery offer.
Please be aware that this offer is now discontinued!