I recently had the great fortune to visit New York and see many of the fantastic sights and tourist attractions that this city has to offer, The Statue of Liberty, The Empire State, Top of the Rock and many others. One of the highlights came on a very rainy day, when we found a little Magic Shop that also claimed to be the Harry Houdini Museum. It was full of Artefacts from the Great Harry Houdini's Life and we spent a good half hour watching the guy behind the counter performing card tricks.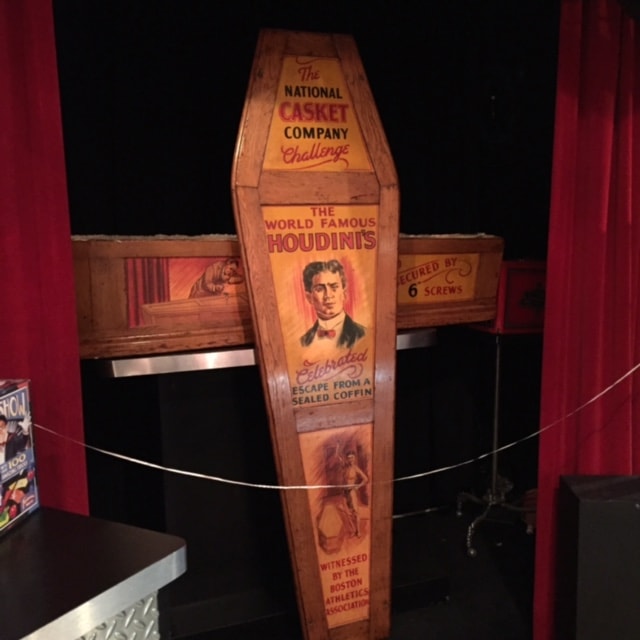 Magic and the art of misdirection is an incredible skill to have, I was recently invited to the Annual Magic Circle Christmas Extravaganza (Newcastle Branch) and saw a number of close up Table Magicians. The tricks they performed were baffling but what really amazed me was that in many cases these guys were not professional Magicians, they spent hours and hours practising and working on something they were passionate about. Most people have to work to live, but we should all remember that we need to find that outside passion so that we are not simply living to work.
Otherwise you might end up in one of Harry's Props, full of regrets.