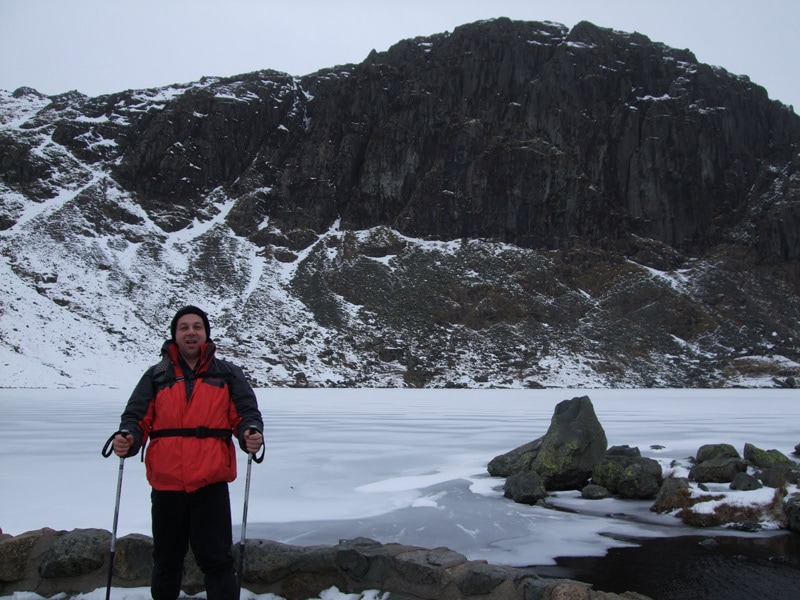 I spent the weekend in the Lake District at Stickle Cottage, Langdale and was given a tour surrounding valley. Really great practise and some spectacular views of the surrounding countryside.
On Sunday morning, my good friend Dave led me to the top of Stickle Tarn, a hidden hollow high above Great Langdale, near Ambleside. It was quite a tough climb up a well-worn footpath for me, Dave bounded up like a mountain goat. We reached a height of about 1650ft, to find the tarn virtually frozen over and to witness magnificent views of the the valley.
The word 'tarn' is of Scandinavian origin, having been used by Viking settlers in the Lake District to describe the lonely, bleak pools, some of them tiny, that lie high in the hills. They compared these with 'tjorns', or teardrops, trickling water down the cheeks of the mountains. The Lake District contains fewer than 20 lakes, but more than a hundred tarns.