Six Years, From Dispatch to I.T.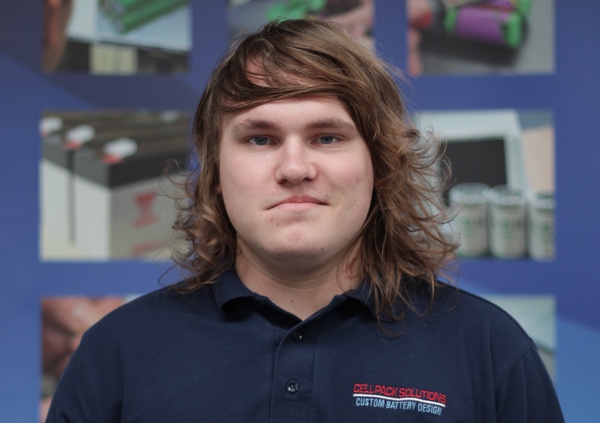 With Easter not long having passed, it reminded me that it was around Easter time 6 years ago when I first started working at Cell Pack Solutions. It really doesn't feel like six years!
I started work at Cell Pack as an assistant in the dispatch department. It was my job to pick and pack any orders that had came through off the website, as well as eBay and Amazon (which we were still actively trading on in those days). I remember on a Monday morning the pile of orders would seem as if it had taken up a full ream of A4, and it would take up most of the day to get through.
Getting used to the battery industry was tough at first, there were so many product codes to remember and all of these different battery sizes that I had never even heard of being thrown about on a daily basis. I remember a couple of occasions in the early days where I accidentally sent a customer a CR2032 instead of a CR3032 (sorry if that was you!), but after studying up on my stock knowledge I never made such mistakes again and was settling in very well.
It was always my ambition to get involved with the IT at Cell Pack Solutions from day 1, as I was part way through my diploma in IT at the time. It started with me posting a few blogs every week and doing small changes to product descriptions and images. As time went by and Jonathan and Eddie gained more confidence in my abilities, I was gradually doing more IT work and less in dispatch, until the time came where my job title was IT Assistant.
I've been working with Jonathan (and more recently Lewis) in IT for quite some time now, the most recent of our projects being this website, having developed it from scratch which I have to say, I'm very proud of!
I don't do any work in dispatch any more these days, but the product knowledge I gained from learning the stock gave me a significant advantage when working with products for the new website – it just goes to show you can't learn everything sitting at a desk.
The future holds exciting things, with new projects away from the website at Cell Pack Solutions, and with me personally finishing my Degree in Computing within the not too distant future, thoroughly looking forward to it!